News Top 10 Under 40
Submit your nominations to Rock to Road's Top 10 Under 40 by Sept. 30
August 30, 2021 By Rock to Road Staff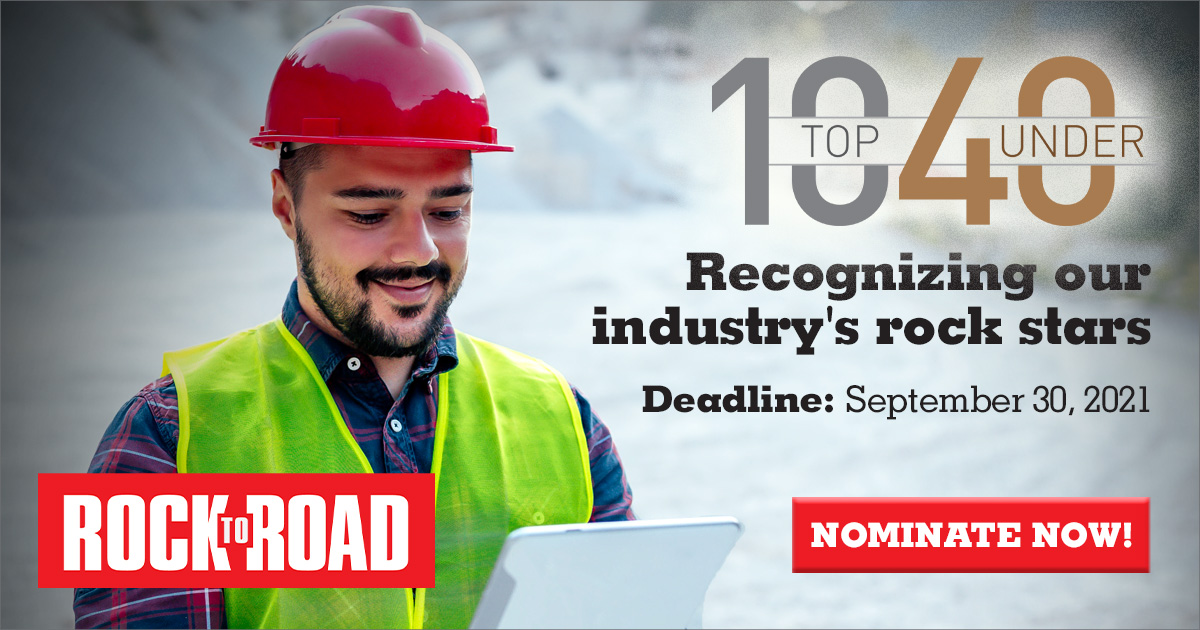 Know a rock star in Canada's rock to road industry under the age of 40? Let us know!
Rock to Road's Top 10 Under 40 program recognizes outstanding individuals who have made significant contributions to the industry before their 40th birthdays.
To nominate an individual, fill out this form by Sept. 30. Submitting a nomination is free and easy!
Qualifications
Nominees must be younger than 40 before Dec. 31, 2021
Nominees must either be working in Canada or of Canadian nationality
Nominees can be business owners and management, contractors, equipment operators, technicians, and research and development professionals
Nominators can include advisors, supervisors, coworkers or colleagues familiar with the nominee's work and character
Nominations are due by Sept. 30, 2021
What you'll need to submit
Information on why this person should be considered (i.e. notable projects, job responsibilities, workplace initiatives, community involvement, etc.)
Three high-resolution photos of the nominee
For more guidelines on what to include with your nomination, click here.
Publication
All nominees selected for Rock to Road's Top 10 Under 40 program will be featured in the November/December 2021 issue.
Read about our 2020 winners here and all past winners here.
Have questions? Contact Andrew Snook, editor of Rock to Road.
---
Print this page