Products & Equipment Pits & Quarries
Kleemann's Smart Job Configurator looks to ease the machine setting process for crushing operators
June 19, 2023 By Rock to Road Staff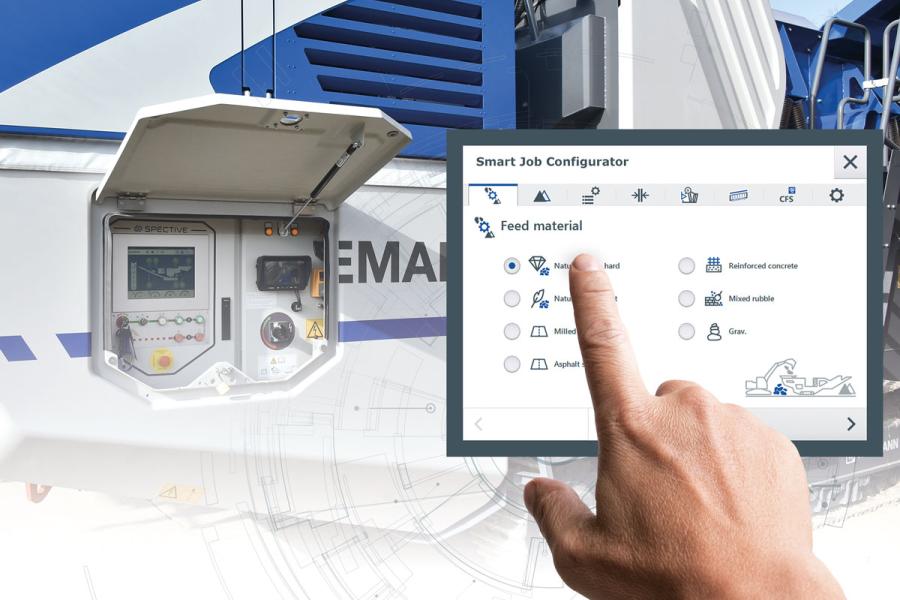 KILKIS, Greece – A new mobile application from Kleemann aims to streamline the machine setting process for crushing equipment, regardless of intended application or operator experience.
The Smart Job Configurator is a part of the larger SPECTIVE CONNECT suite and is compatible with Kleemann's SPECTIVE touch display.
By simplifying the optimum setting selection process, this remote tool is intended to save time, provide safety, and guarantee quality output with minimal impact on the machine's wear and fuel consumption.
Required information is entered based on the machine, material, and processing application before an overview of the ideal configurations is provided. These settings can immediately be applied to the machine and shared across workforces or exported as PDFs.
The Smart Job Configurator operates based on various application scenarios created with Kleemann Application Technology, combined with usage data accrued over time. This creates an expanding range of optimized application settings, alongside the opportunity to directly contact Kleemann right from the app, should any unique application settings be required.
---
Print this page