Features Aggregates
COVID-19: See how provinces are operating under the new normal
How the aggregates industry is working through a global pandemic across Canada
June 12, 2020 By Brent Morrey
It has been a few months since COVID-19 hit the entire world by storm, and although the majority of aggregate producers are continuing to operate as an essential service here in Canada, it has not been without making rapid adjustments to new health and safety guidelines. Through exchanges within the Aggregate Producers Association of Canada (APAC), and in speaking individually with producers across the country, the following is an insight into how each province is responding to working as an aggregates producer under what we are all experiencing as the "new normal."
British Columbia

According to executive director Derek Holmes, the British Columbia Stone, Sand & Gravel Association (BCSSGA) has been holding weekly calls with Minister Bruce Ralston and his team to discuss how the Ministry of Energy, Mines and Petroleum Resources (MEMPR) measures are working and what challenges aggregate producers are facing in the province.
Overall, business is down 20 to 30 per cent, on average, for producers around the province but it is very much dependent on the region. Housing starts and new construction seems to account for the greatest reduction in business.
Some changes have occurred within the mine operations themselves, but the changes have been relatively easy to implement, as aggregate sites are a much more rural environment in comparison to being downtown or in a highly concentrated area.
"We are disinfecting the washrooms every morning and all the equipment before new operators jump in," explains Warren Beal, area manager for Terus Construction Ltd., DBA Adventure Paving. "We also set up a separate bathroom facility for out-of-town truckers, as there have been no reported cases yet here in Prince Rupert. This way we are able to prevent the contamination of common areas at our site."
The aggregates industry in British Columbia may have been easier to adapt to social distancing guidelines in comparison to other industries, as workforces in general are for the most part, very small in nature.
"Over 95 per cent of aggregate operations in B.C. have six or fewer employees on site and the majority of those businesses with three or less," Holmes says.
The Chief Inspector of Mines in B.C. has been diligently issuing guidance for the mining industry and there are no reports of outbreaks or fatalities in the province from COVID-19 in the aggregates workplace.
Alberta

Although construction activities are ongoing in Alberta, it has been a delayed start to the season as a result of COVID-19 with most operations starting up for the season only now.
"There has been a wide variance in optimism amongst aggregate producers in the province," says John Ashton, executive director for the Alberta Sand & Gravel Association. "Most producers are looking for work and wondering when government stimulus funding will kick in."
Aggregate operations have been adapting to respect social distancing and new health and safety recommendations, such as staggering start times and lunch breaks, less sharing of equipment, and making sure cleaning products and disinfectants are everywhere so spaces can be wiped down after each and every use.
"People are also much more cautious about staying home if they are not feeling well, which is a good thing," adds Dale Soetaert, land manager for Lehigh Hanson. "Before COVID-19, if people had a cold or a bit of cough, they would typically still come into work. Well, that is certainly not happening now."
"Although the changes have added some inefficiencies – such as having workers drive to Grande Prairie in separate vehicles – it is all doable," Soetaert says. "We are still able to function in a safe manner."
The ASGA has benefited from recent exchanges with other provinces through APAC. "If ever there was something that proved the value of APAC, it has been through this crisis," explains Ashton. "The sharing of information on best practices, especially on occupational health & safety and reaching out to government has been invaluable. I think we would have managed, but it would not have been done as well, and it definitely would not have been done as quickly."
Saskatchewan

Although there was an initial shutdown imposed by the government of Saskatchewan in the month of March with COVID-19, operations were back up a couple of weeks later when aggregates was included as essential service in the province.
"In terms of production, things have not slowed down at all," says Shantel Lipp, president of the Saskatchewan Heavy Construction Association (SHCA). "In speaking with a few crushing contractors, they've been able to work through this pandemic with modified crews."
Communication has increased dramatically between the industry and the government over the last two months.
"It's amazing what a crisis will do to expedite the decision-making process," Lipp says.
The industry and government have come together to define what are acceptable safety protocols, and also how work is going to get done. Producers have also been enforcing stronger procedures in being aware of who is on site at all times, and in restricting and limiting access.
Another area of concern has been the added costs associated with COVID-19 on contractors and producers. Costs such as additional hotel rooms, additional vehicles, PPE, safety signage, and hand sanitizer.
"We've established a daily per diem rate," Lipp says. "We are having discussions with the government on this now and clauses are expected to be put into government contracts to help account for these added costs."
The Government of Saskatchewan has recently announced $2 billion in additional funding to help stimulate the province's economy and will help support the industry over the next two years across the province.
"We may have a challenge with capacity," Lipp explains. "We are late starting, and with the added stimulus funding, there could be a challenge down the road in how these projects are spaced out."
Manitoba

The aggregates sector is coping relatively well in light of COVID-19, according to Chris Lorenc, president of the Manitoba Heavy Construction Association.
"While some levels of activity in terms of sales are down, some are attributed to the weather, and some due to weakened consumer and investor confidence," he says.
In the last couple of months, the industry has had to make adjustments to comply with the new health and safety guidelines. Since the middle of April, the Government of Manitoba has begun to issue fines to individuals or corporations violating the social distancing requirements. This order was put in place to deter people in the province from placing others at risk. As of early May, there have been no known cases of any fines issued within the industry.
Simple examples shared from aggregate producers in the province include having only one person at a time in the lunchroom, or operators taking coffee breaks in their loader (while equipment is not running). Adjustments have also been made to employee clock-in procedures to avoid any kind of contact. This is now being done from a mobile phone at some producer sites to avoid touching punch clocks in a common room that becomes busy at the start or end of a shift.
Changes to the scale operations were also evident to avoid the close contact with truck drivers entering the scalehouse, which are small to begin with. One example from a local producer involved relocating the signature pad outside the scalehouse for truckers to sign, and cleaning this pad with disinfectant after each use. There are also fewer face-to-face meetings for management staff as video conferencing has become a lot more frequent and has proven to be effective.
Manitoba's Premier recently announced an additional $513 million for infrastructure as part of a stimulus package to help restart the province's economy.
"We are optimistic that the industry will cope relatively well," Lorenc says.
This includes new sewer and watermain projects, roads and highway resurfacing and repairs, bridge repairs, and municipal projects, all of which require aggregates. This investment expands on the already-planned infrastructure investments of $3 billion over the next two years in the province.
Ontario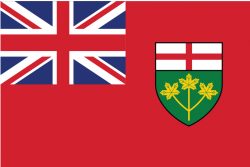 In Ontario, the aggregates industry expects to be anywhere from 30 to 40 per cent below a typical year's production as a result of COVID-19.
"In some cases, producers have only been able to recall two-thirds of their workforces so far," says Norm Cheesman, executive director for the Ontario Stone, Sand & Gravel Association (OSSGA). "The number depends on the local activity and projects on the go, but we are definitely not in full swing compared to last year."
The OSSGA has called for the provincial government to backstop the municipal governments' financial capacity for infrastructure spending.
"We have already seen a slowdown in tenders/awards, inspections, and granting of permits due to diminished municipal coffers," explains Cheesman. "If that situation persists, it does not bode well for construction activity in the latter half of the year and, therefore, won't be good for aggregate either."
The province has experienced an increase of safety protocols implemented among aggregate producers over the last couple of months. From cleaning and disinfecting, to adjustments for visitor sign-in procedures, to holding virtual conference meetings from home. Technological solutions are also being investigated by some producers to limit social contact where feasible.
"We are looking into e-ticket solutions to replace paper ticket copies, and all the handling that goes with passing tickets from the quarry to the job sites," explains Jim Petrella, commercial services manager at Dufferin Aggregates.
Being that it is new ground for everybody, Dufferin has also implemented a safety campaign for combating COVID-19 within its organization.
"It gives us an opportunity for us to collect ideas from our employees on important defenses to limit our exposure," Petrella says. "We also want to recognize those who demonstrate the strongest commitment to helping us all work safer through this pandemic."
Quebec

The hardest hit with COVID-19 in Canada saw the most drastic measures from its government when a vast majority of Quebec was in lockdown and construction was at a zero-state since the province's announcement at the end of March. As Quebec has begun its reopening of the province in phases with construction projects fully resuming the week of May 11, aggregate producers were able to start crushing a couple weeks prior to get products on the ground in preparation to supply these projects.
"Our main quarries were only down a few weeks," explains David Ayotte, aggregates project manager for Sintra Inc. "The construction season here is short to begin with, and now it is even shorter with everyone coming off to a late start."
The Government of Quebec has been anxious to get construction activities underway with all projects that were scheduled for completion before the end of July now considered essential. The province has also added health inspectors to inspect construction work sites to ensure measures are being taken to prevent further spread of the virus.
Aggregate producers are taking safety protocols very seriously as they do not want to experience another shutdown.
"We've made many adjustments to comply with the new public health guidelines," says Ayotte. "We have new policies in place where all workers must report their symptoms on a daily basis before starting their shift."
The cleaning of common areas has also increased dramatically with strict schedules in place for bathrooms, lunchrooms, offices, and other workspaces to be cleaned and disinfected a minimum of twice every shift.
"We also adapted all our work inspections and job tasks to include additional PPE, and to make sure wash stations are nearby and fully stocked with supplies," Ayotte says. "It is going to be a short season and a busy season for us, but we want to make sure everyone is staying healthy and working safely."
New Brunswick

Crushing has just got going in New Brunswick with mid to late May considered a regular start-up time for most aggregate operations.
Although very early in the construction season, one major change that COVID-19 has impacted the industry in the province has been through its tendering process. Prior to this year, all tenders issued in New Brunswick had to be submitted in person and it was very much a manual paper process.
"So far this change has been great," describes Ian Underhill, senior project manager with Northern Group of Companies. "We used to have to travel to Fredericton and drop our paper submissions in a box, and now it can all be done by email."
This was a request Tom McGinn, executive director for the New Brunswick Roadbuilders Association (NBRBA) says he has been making for nearly 20 years. "It just didn't seem to be so important to them before, but once this crisis hit, they were very quick to put a system in place."
The NBRBA has spoken more to the Department of Transportation in the last seven or eight weeks than it ever has before.
"They have been very responsive to our calls," McGinn adds. "They are also asking us for our input, taking some of our suggestions and implementing them."
Another adaptation the industry has had to make is how they travel to work.
"We are no longer allowed to fill a pickup truck with four or five guys to travel four hours to the quarry," explains Underhill. "We made up a kit for each vehicle including masks, glasses, gloves, and disinfectant wipes."
As for the day-to-day operations at the quarry, producers in the province are not seeing so much of a dramatic change as people are used to working a fair distance apart to begin with.
New Brunswick has only recently joined the APAC community but have found great benefit in the exchange.
"The sharing of information has been priceless," describes Underhill. "We weren't sure what the benefits would be in the beginning, but after our first meeting in Toronto, there were a lot of good ideas that came out of that, and recently with the conversations around COVID-19."
Nova Scotia

There is a solidarity between the aggregates industry and the government in Nova Scotia when it comes to putting safety first, being responsible and being diligent.
"The industry has been adapting very well and very quickly to change in processes and change in facilities," explains Gary Rudolph, director of aggregates for Dexter Construction. "We have demonstrated sincerity to do what we have to in order to protect our employees and the government has been supportive and understanding as it really is common ground for all of us."
The industry has been working very close with the Ministry of Transportation and the Ministry of Labour to identify issues in a proactive manner and to find solutions in a timely fashion.
In April, the Government of Nova Scotia conducted a health and safety blitz visiting 142 construction sites in the province to measure the level of compliance to social distancing and guidelines in relation to COVID-19.
"But the intention of the government was not to shut anyone down or to issue stop-work orders," explains Grant Feltmate, executive director of the Nova Scotia Roadbuilders Association. "They want to see roadwork continue as much as we do. Their objective was to assess how well the industry was able to respond to these new guidelines, and to assist and educate others where there might be some concerns."
In hindsight, the results were optimistic with 127 of the 142 operations audited in full compliance, casting a positive light on the industry.
One example Rudolph described in working together with government on social distancing was adding a second scalehouse at a rural quarry. In Nova Scotia, when material leaves a quarry to a Department of Transportation (DOT) project, the government provides their own person to weigh the trucks and print tickets.
"It demonstrates a willingness and a desire for the industry to carry on with business, for the government to carry on with business, and for everyone to do it in a safe manner," he says.
Payment is another factor that has evolved quite a bit since COVID-19. Cash is no longer accepted and now only credit cards may be used. This administrative adaptation has become a new norm to continue to serve customers and not have to turn them away.
One last topic discussed was possible shortages in Personal Protective Equipment (PPE).
"All over the news we see how it has been challenging to obtain PPE for health care workers in the U.S. and in Canada," explains Rudolph. "Although it has been a bit of a struggle, aggregate producers have found a way to source these materials. It's not stopping us."
Prince Edward Island

Although the majority of aggregates are imported to Prince Edward Island from neighbouring New Brunswick and Nova Scotia, Canada's smallest province imports roughly 1 million tonnes to the province every year, and this number has been growing. Although the tendering process has only just begun in P.E.I., construction work is scheduled to commence. With only 27 reported cases of COVID-19 (with no new cases in weeks as of press time), the province has been very successful in isolating and combating the virus. The ferry system is currently suspended, so all traffic coming in and out of the province is via the Confederation Bridge. Although through-traffic for trucks is allowed with minimal delays, other vehicles are subject to a different lane and checkpoint to ensure travel is essential. Shipment of aggregates into P.E.I. by barge is not expected to be compromised, however further controls for social distancing and disinfecting of common areas is expected to be enforced.
Newfoundland & Labrador

Most aggregate producers in Newfoundland & Labrador are roadbuilding, heavy civil or sewer and watermain contractors. Although the bulk of tenders for this year's work is not expected to be out until the end of May, the aggregates business is usually the first to prepare for the construction season.
"We have a very short construction season compared to other parts of the country," explains Jim Organ, executive director for the Heavy Civil Association of Newfoundland & Labrador (HCANL). "We have been doing quite well here in stopping the spread of COVID-19, and we hope to start up on time with the proper PPE to keep our workers safe."
The HCANL is in weekly contact with the Department of Transportation and the Department of Municipal Affairs.
"Ministers have been available for calls, answering our questions, and we are working together on how we are going to get the work done, and how we can do it safely," Organ says.
The HCANL saw a surge in phone calls over the last couple of months from contractors and aggregate producers who were looking to the association to answer questions on safety and on what they are, or not able to do.
"It is beginning to settle down now as the numbers have leveled off in NL," explains Organ. "There was a lot of anxiety and unknowns a month ago on behalf of contractors and whether or not they will be returning to work this year."
The industry will need to adjust some of their practices to adhere to the 2-metre regulation for separation in the province. When workers cannot maintain this distance due to the nature of the work, they are required to wear masks and safety goggles or a face-shield to protect themselves. PPE supplies that contractors need are becoming more readily available which was not the case a month ago, including hand sanitizer.
"The government is beginning to relax and open up the economy very slowly; however, roadbuilding and heavy civil work is continuing through the pandemic lockdown in NL," says Organ. "It will be a little more costly and will take a little more time, but we are hoping that the work will get done in a similar fashion to other years."
Conclusion
Even though aggregates are considered essential service and operations are continuing (albeit at reduced capacities in many provinces), it really cannot be described as business as usual. As such, aggregate producers and associations are continuing to communicate across the country, and through APAC, sharing experiences and best practices to help everyone get ahead of the curve. Although it has only been one year since the idea of forming APAC began, it has grown enormously in its level of participation and in its significance.
"There is a wealth of information flowing in all dimensions which has helped us all," says Gary Rudolph of Nova Scotia. "It has been a beautiful conduit to share good practices and, in this case, very important practices."
---
Print this page