May 24, 2021 By Rock to Road Staff
The Transportation Association of Canada (TAC) has recognized the City of Hamilton with the Road Safety Engineering Award, for its efforts and action plan to create safer roads and implement road best practices, for all drivers.
The winner of TAC's Road Safety Engineering Award is recognized for an outstanding road safety engineering initiative that has contributed to improved safety on Canadian roadways. Winners have considered road safety needs in the planning, design, construction, operation and maintenance of roadway infrastructure, while aiming to advance the practice and guidelines for road safety engineering.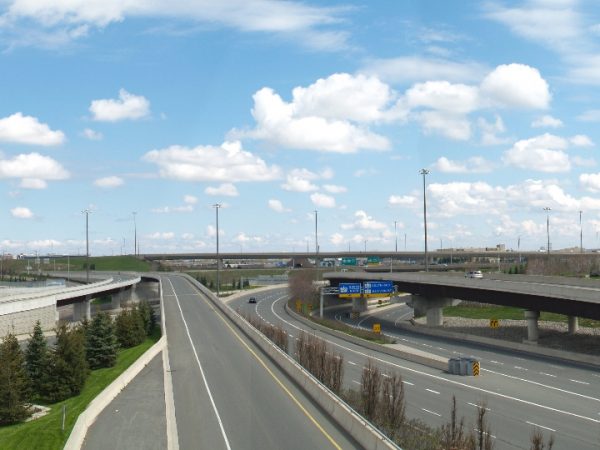 The Vision Zero Action Plan
The City of Hamilton's Vision Zero Action Plan takes a step back from the traditional way of thinking, and focus on:
Fatalities and serious injuries
Flaws in the transportation system identified as cause of collisions
Perfecting road system for imperfect human behaviour
Safety initiatives reduce societal costs
With these points in mind, there are four key themes the City of Hamilton will tackle to create safer roads for locals and visitors of the city:
Safe speeds: This reduces the likelihood of collisions, severity of injuries if a collision occurs, and provides a safety buffer by giving motorists enough time to stop in an emergency.
Safe roads: The design of a road can help manage a driver's speed, guide a motorist to do the right thing, reduce collisions and allow for human error. Traffic engineers design roads with tools like stop controls or other traffic calming measure to help reduce collisions or other roadway incidents.
Safe vehicles: Advances have been implemented by the automotive industry over the past few decades to help keep drivers safe, including inflatable seat belts, center air bags, crash avoidance systems, forward-collision warning, traffic sign recognition, and more.
Safe drivers: Driver error is commonly a contributing factor in collisions. Educating drivers and enforcing the rules of the road are critical to reducing injuries and deaths.
The Vision Zero approach is Canada's Road Safety Strategy 2025 and the Ministry of Transportation of Ontario Vision.
---
Print this page