News Heavy Equipment
Dressta's new TD-16N dozer at CONEXPO/CON-AGG
March 11, 2020 By Rock to Road
Las Vegas, Nev. – Dressta's new dozer made its debut at CONEXPO/CON-AGG. The new TD-16N is a dozer that Dressra says sets a new benchmark for visibility.
The dozer features a mid-cab design over a mid-mounted automatic, dual path hydrostatic drive train. It comes with a standard 6-way angle blade and it is compatible with 2D and 3D grade control systems. Controls are easily accessible, intuitive, and easy to use thanks to the electro-hydraulic joysticks. It has an operating weight of 19,090 kg (42,090 lb) and net horsepower of 170 hp (127kW).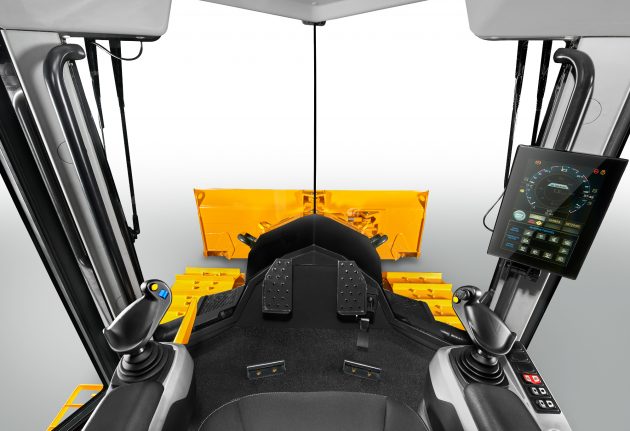 This dozer has a unique undercarriage design, which utilizes a single-track gauge for all track shoe widths. This allows the dozer to be reconfigured at any point in its life, from standard to LGP undercarriage, by changing the track shoes and the blade. This feature increases versatility and will improve resale values by allowing future owners to reconfigure the machine to perfectly match their needs.
"Everything we do, we do to make our machines deliver more. The superior visibility of this machine will certainly help operators be more productive and do a better job in less time. We also know that this machine will make the worksite safer for everyone. The easy access for daily checks and maintenance is going to reduce downtime and ensure that this machine keeps working and delivering, said Howard Dale, Dressta chairman.
---
Print this page