Products & Equipment
Werk-Brau D-Lock Couplers Combine Dual Locking Safety with Simple, No-Maintenance Operation
February 21, 2023 By Werk-Brau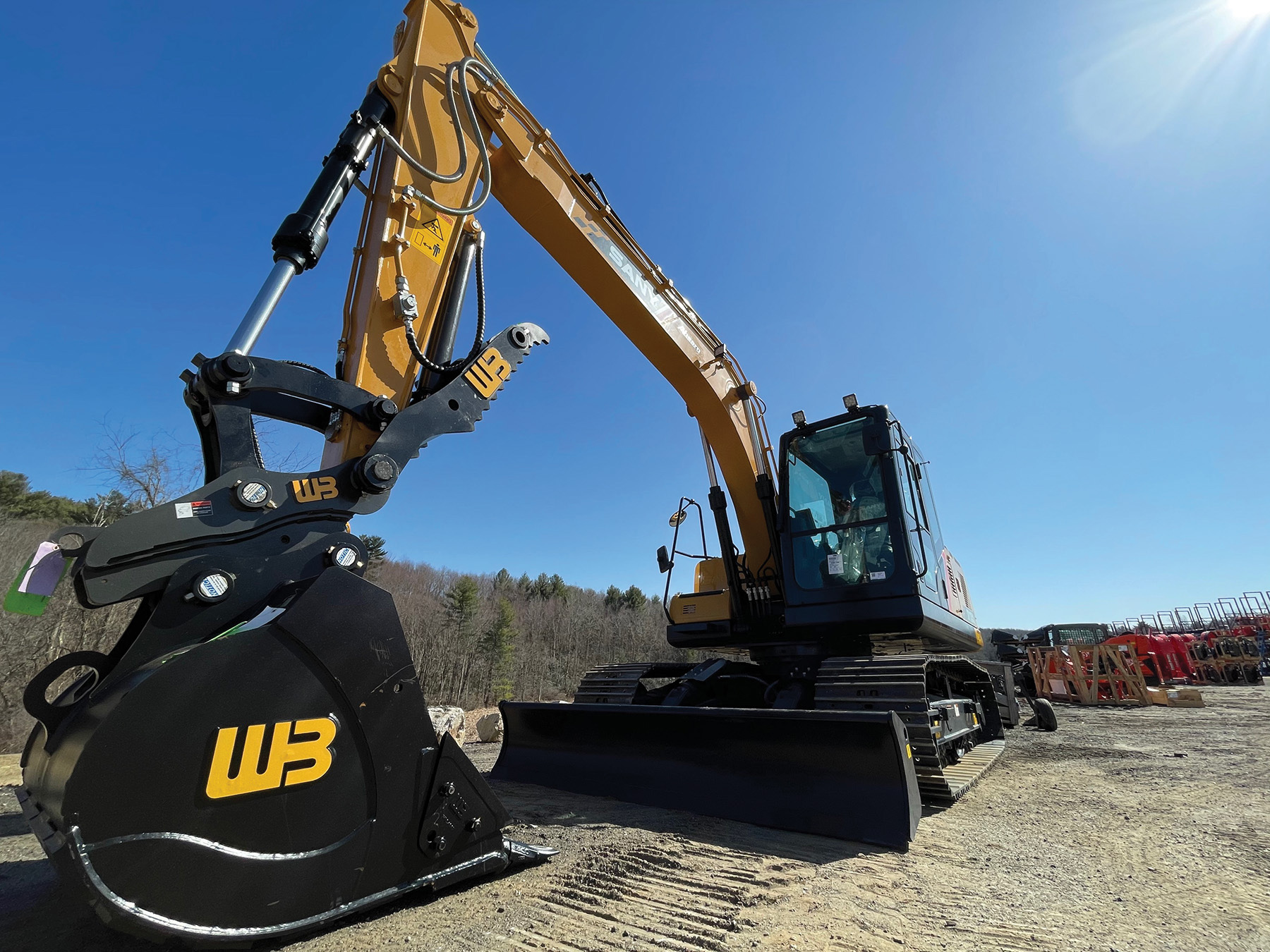 Werk-Brau featured their compact D-Lock Couplers, which include world leading safety features like automatic front lock, dual pin locking, and a patented slide lock design, at ConExpo recently.  Dual locking design ensures that attachments remain securely engaged on both pins in the event of loss of engagement force.
This unique design consists of just 7 moving parts – the fewest in the industry – and requires no greasing or lubrication. The simple yet safe unlock procedure ensures that the unit releases only when intended to, in a controlled, safe manner that prevents accidental releases.  A multi pin center picks up all attachments in the same weight class with the same pin diameter.  Just two hydraulic lines are required for installation, making this coupler ideal for use with excavators from 1.5 to 120 tons.
Each unit includes a highly visible front lock indicator. Automatic front lock feature locks the front pin in the event the rear pin is not secured. The sliding jaw primary lock allows for multi pin centers to be accepted and is operated by a unique double skinned, double acting hydraulic cylinder utilizing full system pressure. No head feed tube or pressure reducer is required. The D-Lock Coupler fully complies to AS4772-2008 and EN474 Standard and expected forthcoming ISO international standards.
Every D-Lock Coupler includes a dual pin locking (DPL) system.  Front lock automatically engages the moment the rear jaw Is activated, negating any chance of the bucket falling off if the operator misses the rear pin.  DPL safety system locks both front and rear pins in the event of loss of engagement forces.  DPL safety system ensures that attachments cannot swing on the front pint in the event of loss of engagement forces.
A new three-button coupler switch simplifies coupler safety and operation.  The logic and sequence built into the switch ensure there will be no inadvertent activation. A two-tone alarm (intermittent buzzer for activation and solid buzzer for disengagement) and a light system, alert operator that he has sent a signal to the coupler cylinder to disengage.  This allows simple, safe activation.  A 5-second window allows operator to complete sequence or switch resets.
The compact and reliable D-Lock Coupler is the ideal complement to Werk-Brau Buckets and Thumbs of all sizes and types.
Werk-Brau manufactures a complete line of OEM and replacement attachments for excavators, mini excavators, backhoes, mini and full-size loaders, crawler loaders, and skid steers.  Since 1947, they have been industry leading innovators, designing, and producing standard and specialty products for the heavy equipment industry.  Their products are made in the USA and sold through equipment dealers and distributors worldwide.  More than 75 years after their founding, the core principles of the company remain relevant – "provide customers with the utmost service, quality, and maintain the quality that bears the Werk-Brau name."
---
Print this page