October 20, 2020 By Andrew Snook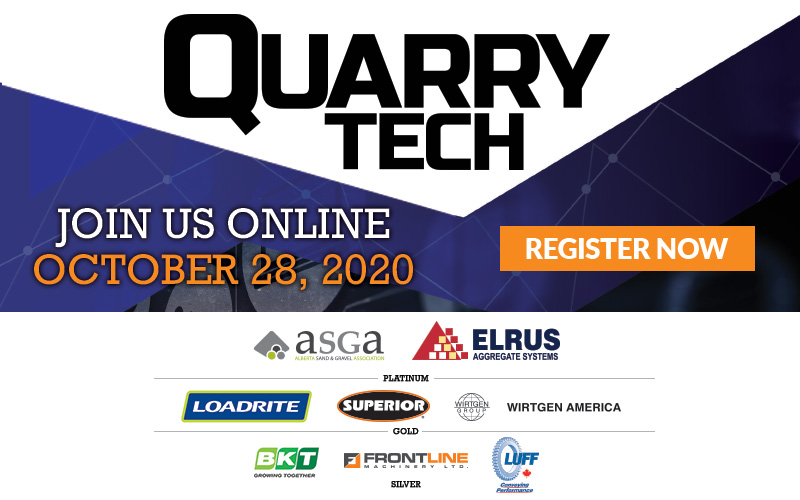 Rock to Road's first-ever Quarry Tech Digital event on October 28 will feature a variety of complimentary On-Demand Sessions covering topics such as screening problems, innovative quarry optimization ideas, how feeding makes or breaks your start, and more.
Check out the first complimentary On-Demand session, "Screening problems, solved: Top 5 screening issues every producer faces," by clicking on the link below:
https://www.rocktoroad.com/ve-agenda/screening-problems-solved-top-5-screening-issues-every-producer-faces/
Registration is free for the first-ever Quarry Tech Virtual Event!
The event will feature a combination of live presentations and roundtables, along with a collection of On-Demand Sessions.
To learn more about the sessions and speakers at Quarry Tech Virtual, visit www.rocktoroad.com/virtual-events/quarry-tech-virtual.
---
Print this page