Products & Equipment Pits & Quarries
Orica's BlastIQ digital optimisation platform expands into the quarry market
April 14, 2023 By Rock to Road Staff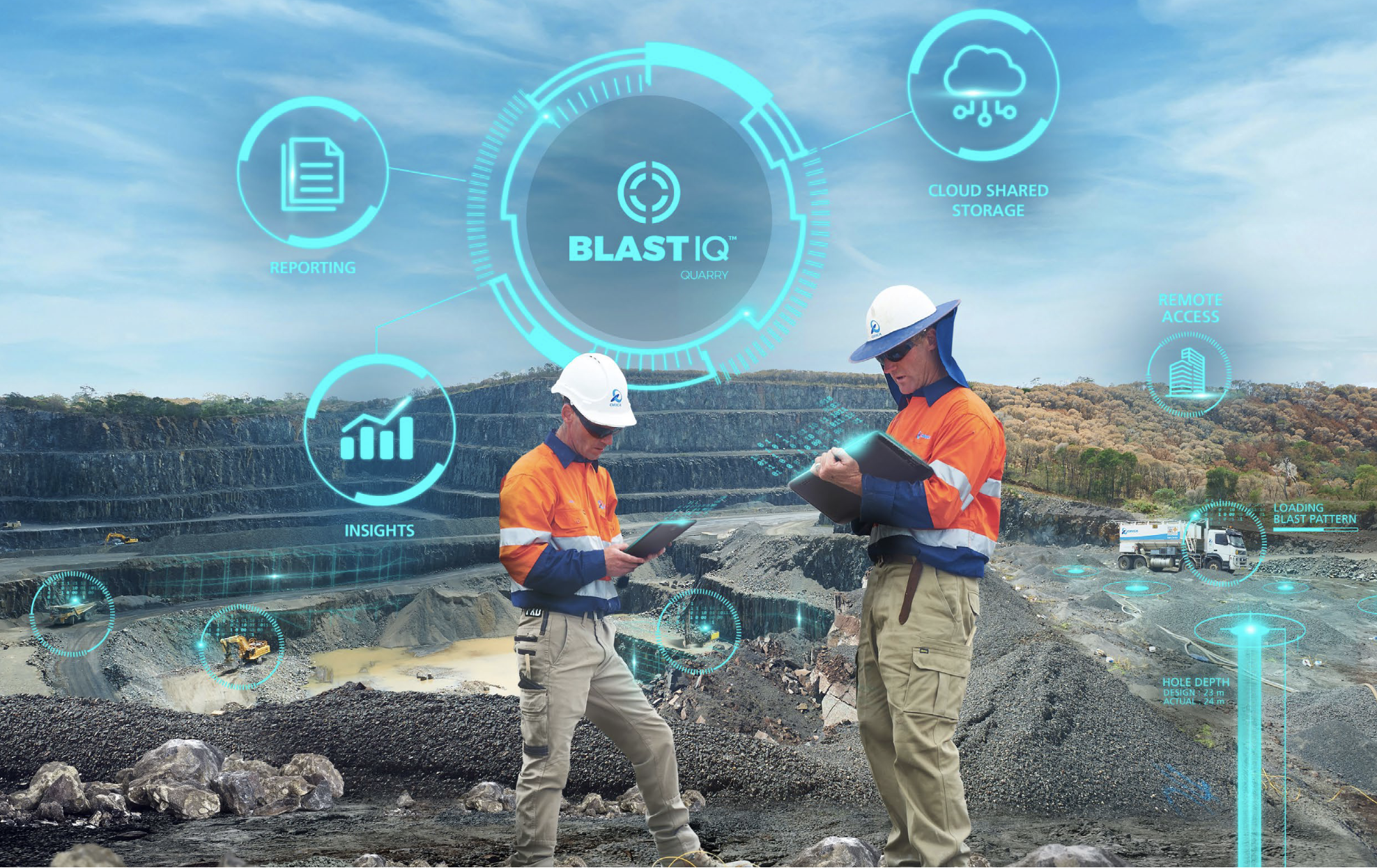 April 12, 2023, MELBOURNE – Orica have added to their line of integrated digital solutions for blasting operations this week with the introduction of BlastIQ Quarry, a suite of smart digital blast optimisation services aimed at delivering comprehensive pre- and post-blast data for quarry operations.
Developed based on customer feedback and experience with deep blasting in quarry operations, BlastIQ Quarry allows operators to design blasts according to specific performance objectives, and presents users with the drill and blast insights necessary for continuous optimisation in overall maintenance cost, accuracy, productivity, and compliance.
Through BlastIQ Quarry's optimization processes and data collection, the product aims to significantly improve blast quality control, eliminate rework, and reduce excess drilling and explosives consumption, Orica said in a press release.
The application also features cross-platform support with other Orica products, including the SHOTPlus blast design and modelling software, the BlastIQ Mobile Lite application for Android devices, and the line's performance data hub, BlastIQ Insights. These solutions allow blasthole conditions to be captured in real-time, and for this data to be shared between operators and engineering personnel whether on- or off-site.
---
Print this page