Features
Half full, half empty
Outlook for 2020 varies greatly by province
February 6, 2020 By Grant Cameron
For roadbuilding contractors and aggregate producers in many Canadian provinces, the glass appears to be half full in 2020, but for others it's half empty.
While challenges remain, such as a generally tight labour supply and legislative issues specific to individual regions, those in Ontario and British Columbia are generally optimistic about the year ahead.
Not so much, though, for those in Manitoba where budgets are soft and uncertainty exists over provincial and municipal spending plans, Alberta where provincial austerity will no doubt trickle down to municipalities, and Quebec where a slight downturn is anticipated in road and heavy construction work.
Nationwide, there are some encouraging signs. A number of large road and infrastructure projects are slated to get underway in many provinces and new housing starts are expected to rebound, following two years of declines. Canada Mortgage and Housing Corporation (CMHC) reports that favourable economic conditions will support strong growth in starts in B.C. while Ontario and The Prairies will also see a rise.
The latest progress report from the Canada Infrastructure Bank shows the Crown corporation has now committed just over $4 billion for projects, including $1.28 billion for the Réseau express métropolitain (REM) light rail transit project in Montreal, $2 billion for a Metrolinx Go Rail expansion project in Toronto area, and $55 million for a VIA Rail high-frequency rail project in the Quebec City to Toronto corridor.
Still, the outlook varies depending on the province.
Ontario
In Ontario, roadbuilders and aggregate producers expect a good year. Work has begun on the $1.4-billion Hurontario LRT from Port Credit to Brampton and an 18-kilometre widening of Highway 401 from Mississauga to Milton.
Andrew Hurd, director of policy and stakeholder relations at the Ontario Road Builders' Association, says the two highway projects alone will provide an obvious boost to the industry.
Spending announced in the 2019-20 Ontario capital budget was just over $2.3 billion – slightly higher than the previous year – and the province announced in 2019 it would spend $144 billion over 10 years on infrastructure, with $66 billion earmarked for transit and another $22 billion for highways.
Roadbuilders are hoping that trend will go on, says Hurd. "We're looking for a continuation of that stability and the more is better. I think there's a general agreement that infrastructure spending is a wise investment."
Norm Cheesman, executive director of the Ontario Stone, Sand & Gravel Association, says while the housing market is expected to pick up, municipal spending doesn't seem to be especially strong in roadbuilding.
"The industry predicts that volumes will be the same or lower, and that business will be similar to 2019," he says.
Cheesman is anticipating some major provincial infrastructure spending announcements but cautions that there is always significant lag time between any announcement and contracts for work being signed.
While the province recently pulled the plug on an LRT project for Hamilton, he is expecting some word soon on the possibility of a highway along the Niagara Peninsula, something that's been discussed for decades.
A concern for producers, he notes, is a prohibition on the extraction of aggregates in new sites in the province's natural heritage area because of endangered species – whether or not the extraction would have an impact, as there are 117 endangered and 54 threatened species in Ontario and, due to the number of species and their transient nature, almost all current aggregate applications contain such habitat.
B.C.
In B.C., roadbuilding contractors are optimistic, as large projects like Site C are underway and others like TransLink's $2.83-billion Broadway Subway Project in Vancouver and $1.4-billion Pattullo Bridge replacement will be started in 2020. Meanwhile, bids on highway work at Kicking Horse Pass will be let.
"We know there's work out there and it's going to be let by both government and private industry," says Kelly Scott, president of the B.C. Road Builders and Heavy Construction Association. "I think so far so good in B.C."
While the government is under pressure to balance the books, the sense is that the investments will be there, he says, while the private sector certainly seems to be going ahead full steam with projects as well.
BC Hydro continues to invest in projects, as does the Port of Vancouver which is making significant investments throughout the Lower Mainland, says Scott.
Labour is still a concern, though, he notes, but contractors seem to be getting by.
"I think the issue is just timing of projects. When they all align and they have all these projects going on all at once, there is a bit of an issue. There still is a need for skilled labour out there but I've not heard of a contractor turning work down because of lack of workers. But it is a concern of the industry going forward," Scott says.
There are some concerns on the aggregates front. Tyson Craiggs, president of the British Columbia Stone, Sand & Gravel Association, says the residential sector has been strong but the sector is experiencing strenuous times because of fallout from the Mount Polley mine collapse in central B.C. which sent waste into Quesnel Lake and other waterways and resulted in an investigation and a scathing report.
"The government has since been on a mission to strengthen public confidence and regulation to make sure an incident like that doesn't happen again," he noted in a statement. "All this means is an aggressive legislation and policy agenda that makes operating a business more difficult in the province."
Legislative changes will include provisions for a new audit oversight unit of government employees that will have sweeping legislative powers to enter mine sites, write orders and publicly report violations and inconsistencies. Permits will now run on five-year renewal cycles with expensive application fees.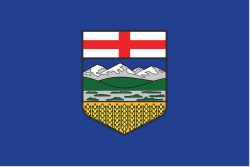 The Prairies
In Alberta, John Ashton, executive director of the Alberta Sand and Gravel Association (ASGA), says the province had a very strong austerity budget which will no doubt affect municipal spending.
"This doesn't mean that there's no roadwork being done, there's no building being done at all, but there certainly will be less and we're still getting a sense of just how much less," Ashton says.
The previous NDP government had frozen infrastructure spending so the industry was already feeling the pinch and the United Conservative party, meanwhile, has unveiled a four-year plan to balance the budget.
Projects like the Green Line LRT in Calgary are being slowed and a hospital in south Edmonton has been pushed back, says Ashton.
"There will be a variance from place to place but everyone in the province is going to feel this. The question is how much and the other question is how soon," he says.
ASGA also has concerns about the regulatory process and time it takes for the province to review permit applications from producers for development of new extraction areas. A report issued by the association's land and environment committee indicates that the situation is causing problems because companies are unsure of what the rules are and there are also inconsistencies between regions.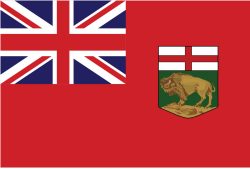 In Manitoba, meanwhile, Chris Lorenc, president of the Manitoba Heavy Construction Association, says contractors are unable to make decisions because of uncertainty over provincial and City of Winnipeg budgets.
"We need stable, predictable, incremental, multi-year plans around which we can make business decisions and business plans," he says. "We can't make business plans around hiring, investing, acquiring and leasing if we don't know with a degree of certainty what the municipality or the province are going to do."
The provincial highways budget was cut by 55 per cent to $350 million over the period of two budgets, Lorenc points out, and Manitoba is now looking at only inflationary increases in each of the next four years.
Contractors in the heavy construction industry are resilient because they deal with risk all the time, says Lorenc, but "the reality is that there is only so much you can do in terms of retaining your workforce."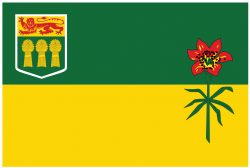 In Saskatchewan, 2020 could be a year of challenges. Roadbuilding work is expected to remain status quo with the chance of a small decline in the gravel and grading sectors.
Shantel Lipp, president of the Saskatchewan Heavy Construction Association, says there are growing concerns over a fuel carbon tax, PST on construction, government's single-window procurement and reduced federal spending.
A positive is the commitment to some level of consistent infrastructure spending over the next 10 years, but how that manifests into projects remains to be seen, she says. Another bright spot is the partnership between the provincial government and municipalities to co-fund road improvements ranging from reconstruction to paving to transitioning rural roads to primary weight super-grid highways.
The paving sector is likely to see average or slightly more work in the coming year and beyond as government is focusing on large projects like passing lanes, says Lipp. Also, in light of the 2018 Humboldt Broncos bus crash tragedy, more money is being put into highway safety improvement projects such as turning lanes, clearing sight lines and installation of rumble strips.
Two major infrastructure projects planned are passing lanes on Highway 39 between Estevan and Regina, and highways 9 & 10 between Canora and Melville.
Lipp says it's unlikely the province will see any more major infrastructure projects like the $1.8-billion Regina Bypass in coming years but the Saskatoon Freeway is on the horizon. A planning study to determine how the thoroughfare will look and operate is expected to get underway soon, but the actual project is still several years out. The proposal is for a four-lane, 55-kilometre stretch of divided highway that begins at Highway 11 south of Saskatoon and connects with Highway 7 west of the city.
Lipp notes that dwindling aggregate supply continues to be a problem for the industry and, because of that, it will affect price and access to material.
Quebec
Gisèle Bourque, CEO of the Quebec Road Builders and Heavy Construction Association, says the industry in that province is expecting a six-per-cent drop in the number of hours worked.
"This drop is mainly due to the slowdown in the road and infrastructure subsector as well as that of power plants," Bourque says.
The power plant subsector is expected to experience a slowdown in 2020, in line with the gradual completion of construction of the La Romaine power plant.
The association anticipates that hours worked in the sector will reach 33 million in 2020, a decline from 2019.
"In terms of infrastructure, the end of construction of the new Samuel-de-Champlain bridge is the main factor explaining the decrease in 2020, since the investments planned by the other major public donors are expected to be relatively stable," Bourque says.
On a bright note, the City of Montreal and the province want to keep their investments for roads and water systems at levels similar to 2019.
Among the defining and structural projects for the industry in Quebec are the construction of the REM light rail in Montréal, and rehabilitation of the Louis-Hippolyte La Fontaine Bridge-Tunnel, which will begin in the spring.
Bourque notes that labour issues remain important and hopes that shortages will not affect projects in 2020. "Scarcity of labour is a very important issue and some regions and occupations are affected more severely than others. This is an issue closely followed by the industry."
Atlantic Canada
A number of road and highway infrastructure projects are slated to begin across Atlantic Canada in 2020.
In New Brunswick, spending on municipal and provincial projects is expected to remain the same as in 2019.
"We found this summer, contractors were busy with private work," says Tom McGinn, executive director of the New Brunswick Road Builders & Heavy Construction Association.
Bridges will be a focus this year, with Anderson and Centennial bridges, both in Miramichi, slated for work.
McGinn says the N.B. government has also indicated it wants to focus on rural roads to increase tourism.
Contractors in the province, though, are concerned about labour shortages and that capital budgets won't be consistent.
"Labour shortages are a concern. One year you cannot find enough workers, the next year you cannot bring them back. The uncertainty from year to year is also hard on contractors and industry in general," McGinn says.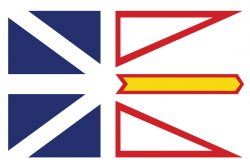 In Newfoundland, the Department of Transportation and Works has identified 75 per cent of the projects planned for completion in 2020-21, but is awaiting public input before making any commitments.
Projects already included in the plan, though, include work on the Trans-Canada Highway at the Glovertown underpass and paving sections of the Burin Peninsula Highway, Gander Bay Highway, and Hansen Memorial Highway.
The province earmarked $594.3 million for new and existing school, health care facilities, roads and bridges, municipal infrastructure and more in the 2019-20 budget, and over the next five years more than $3 billion is to be invested in infrastructure.
In Nova Scotia, $300 million is being invested in 2020 to improve and upgrade roads, highways, and bridges across the province. A five-year highway plan includes more than 150 major construction projects for the coming year.
More than 330 kilometres of asphalt pavement will be laid on roads and highways and 46 gravel road projects are planned. A new roundabout is also slated to be built at Highway 105 and Route 252, and construction of the Bridgewater Interchange is scheduled in Lunenburg County.
In Prince Edward Island, federal and provincial funding has been announced for four highway projects, replacement of 18 bridges and resurfacing of 270 kilometres of roads and highways over a four-year period.
NWT

In the Northwest Territories, construction has begun on the long-awaited, $411.8-million Tłı̨chǫ All-Season Road, a 97-kilometre-long, gravel thoroughfare that will connect the community of Whatı̀ with Yellowknife Highway which runs around Great Slave Lake to the territory's capital.
The project was started in September and will take up to three years, according to Greg Hanna, a spokesperson for the N.W.T. department of infrastructure.
"The road is being built in a continuous or linear method with operations following one another sequentially," he explains.
The road will connect with Yellowknife Highway, also known as Highway 3, just west of Behchokǫ̀. It will be 8.5 metres wide and have two lanes. As many as 200 vehicles are expected to use the road on a daily basis.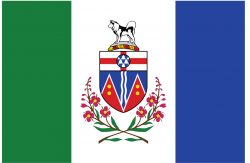 Yukon
In Yukon Territory, work will be starting this summer on a 100-kilometre section of the North Klondike Highway, a winding, two-lane ribbon of road that connects Whitehorse to Dawson City. It is being upgraded to handle increased truck traffic and be more resilient to the effects of a changing climate and thawing permafrost.
The venture will be the largest single capital project spend in the Yukon's history and one of the largest transportation infrastructure jobs ever in northern Canada.
"The project is needed because the original (road) construction was not designed for today's demand, which includes larger vehicles and higher levels of traffic," explains Brian Crist, manager of highway and airport design and construction for the Yukon government. "As the road was not designed to modern standards, it is subject to spring weight restrictions, which limits large vehicle movements on the highway."
The federal government is contributing $118 million to the project under the National Trade Corridors Fund which provides money for infrastructure projects. The Yukon government is kicking in $39 million.
Nunavut
The federal government is investing $21.5-million to complete prep work for the first phase of a proposed 230-kilometre, all-season road that would connect Nunavut to the national highway and rail systems in the Northwest Territories.
Another $4.5 million has been announced to study and design a 450-kilometre, all-season road that would connect communities in the Kivalliq region that currently rely on air transportation to Rankin Inlet Airport.
---
Print this page