September 7, 2021 By Rock to Road Staff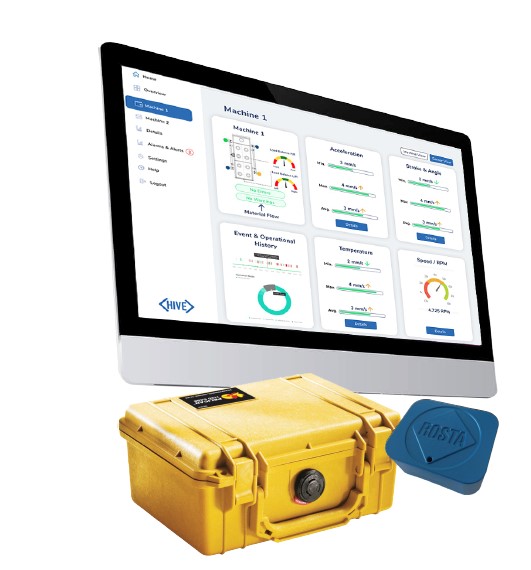 ROSTA has debuted HIVE, a new set of digital services that connect customers in the construction industry to Industry 4.0.
The manufacturer of rubber torsional springs has a long history managing machinery vibration.
That's what HIVE does – condition monitoring and anomaly detection, enabling AI-supported predictive maintenance for sifters, screens and any other machinery that vibrates.
HIVE is plug-and-play and includes all hardware required to get started with Industry 4.0, including: sensors, gateways, servers and all necessary accessories.
The platform generates data models and combines them with artificial intelligence to offer predictive maintenance, anomaly detection and error alerts.
The system is ideal for large/critical assets, such as oscillating and vibratory machinery regardless of the component characteristics.
Condition monitoring's biggest challenge is not only to identify changes and errors in the overall equipment performance, but also to identify the root cause of them.
HIVE's system breaks down these state-change indicators into relevant insights, providing 24/7 access to dashboards.
---
Print this page