News
NHES launches new website
Booth space for Canada's largest heavy equipment show now 70% sold.
December 2, 2016 By National Heavy Equipment Show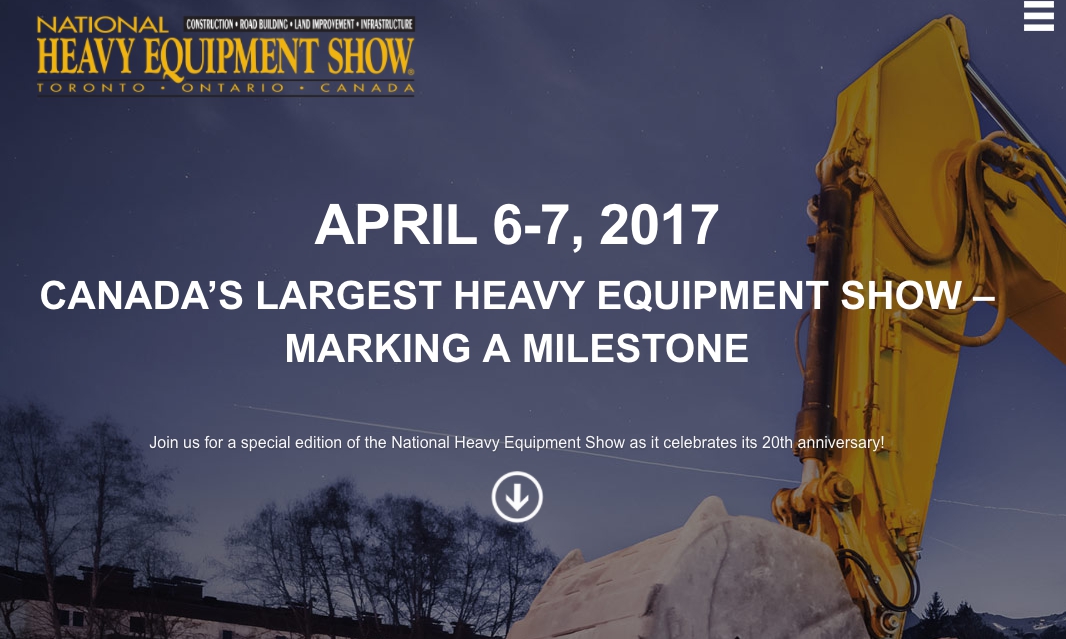 December 2, 2016 – The National Heavy Equipment Show, Canada's largest heavy equipment show, returns for its 20th anniversary edition this April. In recognition of this milestone edition, the show team has launched a brand new National Heavy Equipment Show website: www.NHES.ca.
The 2017 edition of the show will take place April 6 and 7 at the International Centre in Mississauga, Ont.
Held biennially, this mammoth event features cutting-edge products, big machine displays, and demos from the leaders of the heavy equipment and construction industries.
Booth space is in high demand and is now 70 per cent sold for this key industry event. Booth package and pricing information is available on the show website.
Pre-registration for the show is available now. Visitors are encouraged to take advantage of convenient online registration via the show website. By pre-registering, visitors can save 50% and fast-track their entrance to the show.
The National Heavy Equipment Show will once again include a variety of exciting features, including:
· Rock To Road magazine's 'Top 10 under 40'
· Snow & Ice Removal Showcase
· The Gravel Pit – A large display of working aggregate machinery
· The Rental Pavilion – Equipment/tools/products for contractors & road building professionals
· Safety Products – A focus on employee safety and worksite security
· The 'Recruiting Here' program – Connecting job seekers with hiring companies
· Ontario Hot Mix Producers Association (OHMPA) Spring Operation Seminar
For complete details, visit www.NHES.ca or follow the show on Facebook and Twitter.
Show Hours:
Thursday, April 6, 2017 from 9 a.m. to 5 p.m.
Friday, April 7, 2017 from 9 a.m. to 5 p.m.
Show Location:
International Centre
6900 Airport Road
Mississauga, Ont.
Show Website:
www.NHES.ca
---
Print this page