News
Investment in building construction: May 2019
July 24, 2019 By Stats Canada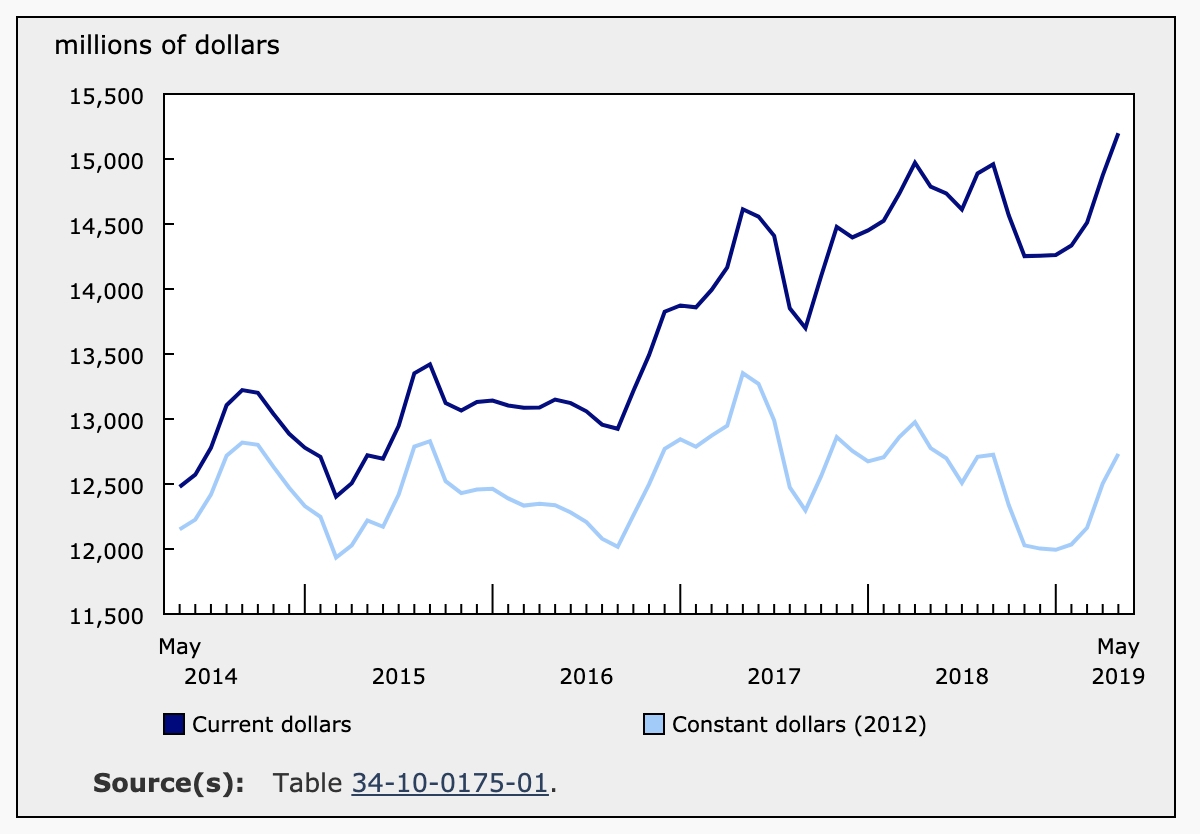 July 23, 2019 – Total investment in building construction increased 2.2 per cent in May to $15.2 billion. Gains in the residential sector led the increase, while the non-residential sector edged up 0.9 per cent to $4.8 billion.
On a constant dollar basis, investment in building construction rose 1.8 per cent to $12.7 billion.
Gap in investment between multi-unit and single-unit dwellings continues to grow
Investment in multi-unit dwellings rose 7.6 per cent in May to $5.5 billion, while investment in single-unit dwellings declined 2.2 per cent to $4.9 billion. Growth in multi-unit dwelling investment was led by higher investment in British Columbia, which accounted for approximately three-quarters of the national increase, and stemmed from large projects such as the redevelopment of the Lougheed Town Centre in Burnaby.
Non-residential investment continues to edge higher
Provincially, non-residential investment was modestly higher in British Columbia (+$21 million) and Ontario (+$20 million). These gains were partially offset by weakness in Alberta (-$10 million).
Of the three components in the non-residential sector, the industrial component posted the largest gain (+1.6 per cent to $911 million) due to projects such as the Toronto Transit Commission's new bus garage and Maple Leaf Foods' plant in London, Ontario.
The commercial component increased for the 16th consecutive month in May (+1.2 per cent to $2.7 billion), as investment in British Columbia, Ontario and Saskatchewan outpaced declines in Alberta and New Brunswick.
Investment in the institutional component, which includes hospitals and schools, edged down 0.5 per cent from the previous month. This was the fourth consecutive monthly decline.
---
Print this page