News
Haver & Boecker promotes Bishop
September 16, 2015 By Andrew Macklin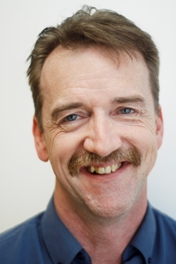 September 16, 2015 – Haver & Boecker Canada has promoted Darcy Bishop, formerly its screen media division and Edmonton branch manager, to vice president of internal sales. He brings 16 years of customer service experience with the company to his new role, which will oversee the company's growing inside sales team and help ensure customers continue receiving quality support for its processing technology.
"My passion is to collaborate with customers and experts to solve a complete range of challenges with our screening solutions," says Bishop. "I'm excited to share this perspective in my new role at Haver & Boecker by focusing on our customers' needs and partnering with them for their success."
Bishop will contribute to the senior management team at Haver & Boecker by splitting his time between the headquarters in St. Catharines and the Edmonton branch. He will also continue to manage Haver & Boecker's Architectural & Design department for Canada, which offers architectural woven wire screens for building interiors and exteriors.
Bishop lives in Sherwood Park, Alberta, with his wife of 28 years, Marie Blackburn. They have a son and daughter, as well as a grandson. In Bishop's spare time, he and his wife enjoy working together on home improvement projects and repurposing furniture.
---
Print this page