News
Haver & Boecker Niagara offers turnkey solutions for primary crushing plant systems
June 11, 2019 By Press Release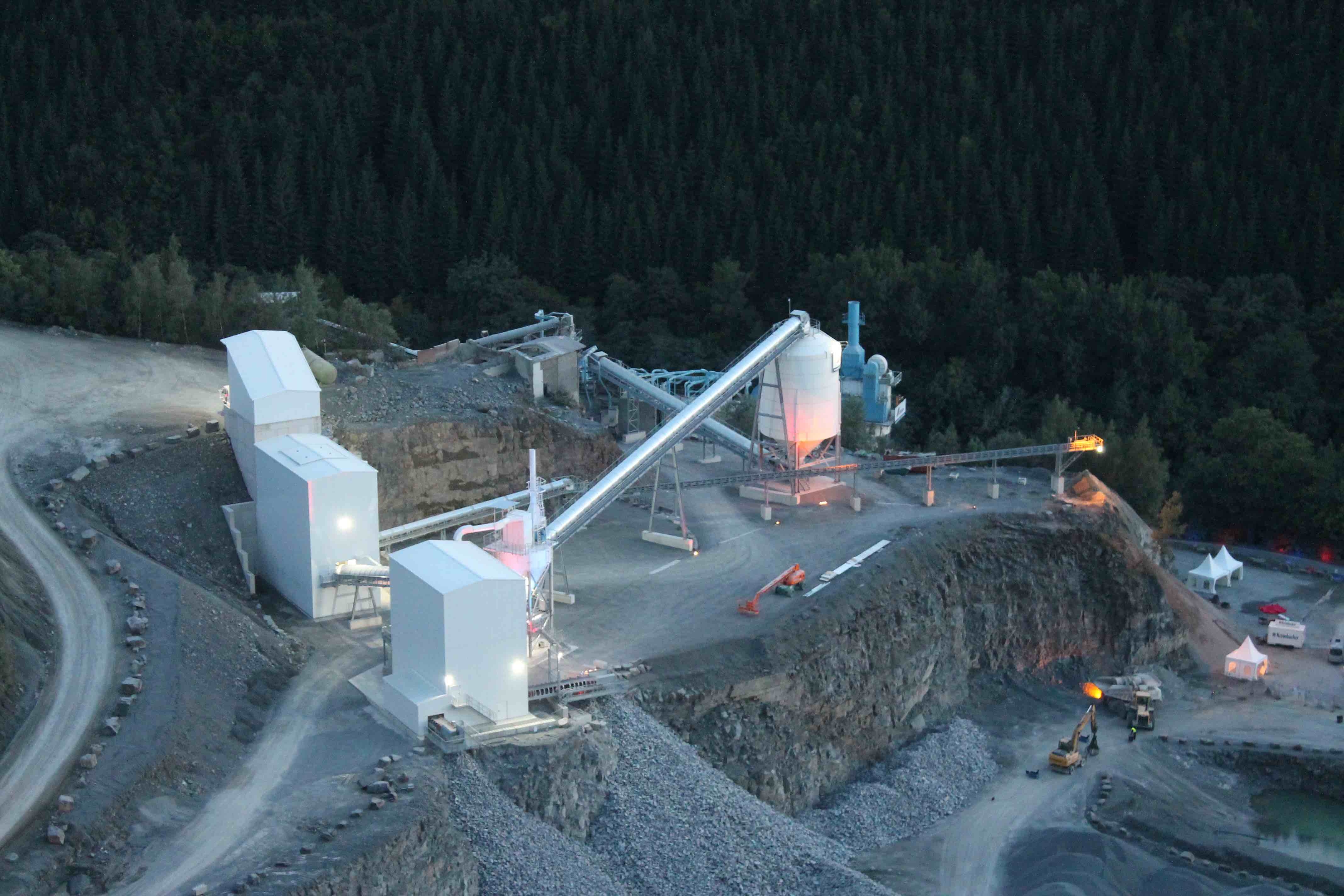 June 11, 2019, Münster, Germany – Haver & Boecker Niagara highlighted its primary crushing plant systems in at bauma 2019 in Munich.
Haver & Boecker Niagara offers rugged primary crushing plants in a wide variety of configurations for pre-crushing, secondary and tertiary crushing in the mining and aggregates industries.
"We're entrenched in the mining and aggregates industries and are dedicated to each customer's profitability and success," said Peter Grotjohann, managing director of the German facility. "We use our industry experience and work closely with each operation to design comprehensive primary crushing plant systems with the highest level of durability, service and flexible design so each customer can find the best plant for their operation."
Haver & Boecker Niagara offers turnkey primary crushing plant solutions through customer-oriented project support, from initial concept to the production phase. In addition to co-ordinating the physical plant, Haver & Boecker Niagara offers structural building engineering at the start, including verifiable statics calculation.
The company features transportation management, supervision or the complete package: from assembly and electrical installation to plant start-up and optimization. Haver & Boecker Niagara also offers project management, on-site services, operating supplies, components or plant control. Operations also benefit from service and spare parts planning and service contracts.
Haver & Boecker Niagara provides crushing plant systems with a variety of components, including impact, jaw, cone or roller crushers, Haver screens or rolling screens, push feeders, apron conveyors and Haver vibrating feeders. The plant systems work with all peripheral components such as maintenance cranes, de-dusting systems, compressed air systems, hydraulics and hammers.
Customers choose from two types of systems, basic or master. Basic is the classic pre-crushing plant that uses a Haver & Boecker Niagara N-Class eccentric screening machine to relieve the primary crusher. It includes a feeder, vibrating screen, crusher and several conveyors. If needed, an additional screen deck screens stony earth either to be screened away or to be fed to production.
The master system allows customers to get the most production and profitability out of their natural mineral deposit. The system provides increased flexibility for primary crushing stages, especially with non-homogeneous natural deposits. For high quality natural deposits, the operations can use the master system to feed extracted material completely to the production. The system can screen stony soil off to a second vibrating screen for moderate natural material deposits. The system can be configured to completely remove stony soil from difficult natural material deposits.
Both systems work with the Haver & Boecker Niagara N-Class vibrating screen. The screen is perfect for scalping thanks to its smooth operation and heavy-duty design making it capable of screening as much as 5,000 tons per hour. Haver & Boecker Niagara builds the equipment with an advanced four-bearing design that minimizes structural vibration and maintains constant g-force even through fluctuating material feed rates.
Haver & Boecker Niagara primary crushing plant systems feature rugged steel construction and a robust design incorporating a durable, optimum flow, low wear and maintenance friendly chute system and integrated custom conveyor technology. Accessibility is easy thanks to engineered work platforms, walkways and stairway systems. Integrated plant control systems and data management ensure intuitive operation.
Also included is comprehensive plant documentation on CE requirements and beyond and declaration of conforming with EC directives for machines 2006/42/EG (CE). Haver & Boecker Niagara gives extensive consideration of requirements for personal safety and the environment.
---
Print this page