July 17, 2019 By Flexco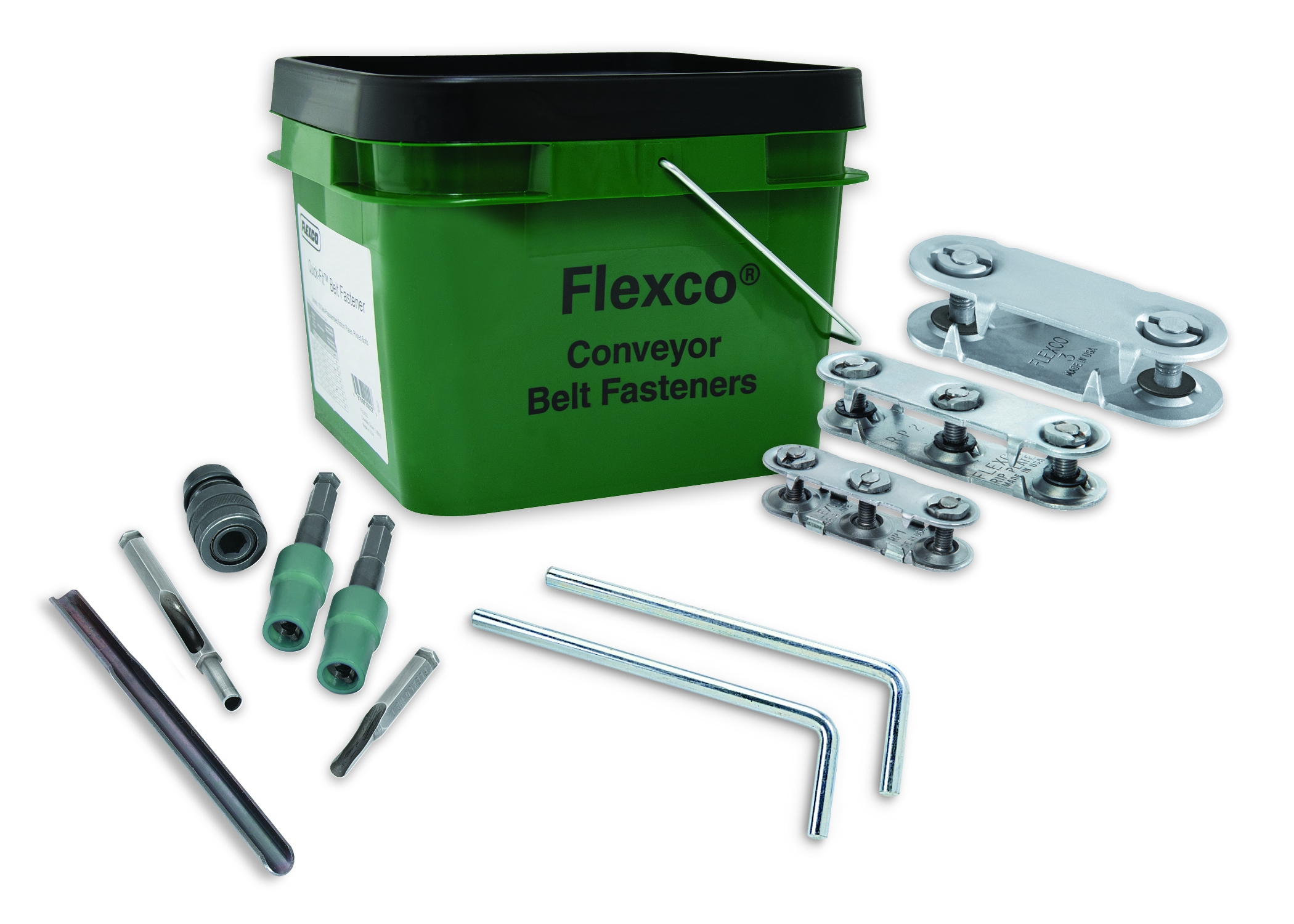 July 16, 2019, Downers Grove, Ill. – Flexco recently unveiled a new kit designed to make emergency rip repairs on heavy-duty conveyor belts fast and easy.
The Rip Repair Kit from Flexco contains everything needed to splice up to 50 feet of belt with a power tool.
Flexco recommends using standard Flexco Bolt Solid Plate Fasteners for conveyor belt holes and edge tears. For jagged, lengthwise conveyor belt tears, or for bridging "soft spots," standard Bolt Solid Plate Fasteners can be combined with three-bolt Rip Repair Fasteners.
Belt thickness is all that is needed to order a Rip Repair Kit. Kits are available in a variety of belt thicknesses, ranging from ¼" to 1-1/4" (6 mm to 32 mm) thick. Kits come with a bucket filled with the appropriate fasteners for the selected belt thickness, a bolt horn, bolt breakers, a power punch, a power boring bit, two power wrenches, and a quick change chuck. All that is required for complete installation is a ½" (13 mm) impact tool.
You never know when an emergency rip repair will be necessary," Senior Product Manager Aaron Rosso said. "That's why having a box with all the tools you need when you need them is a must-have for any site that experiences belt tears."
For more information on Flexco Bolt Solid Plate Fasteners or any of our other belt splicing solutions, log on to www.flexco.com.
---
Print this page