September 18, 2015 By Andrew Macklin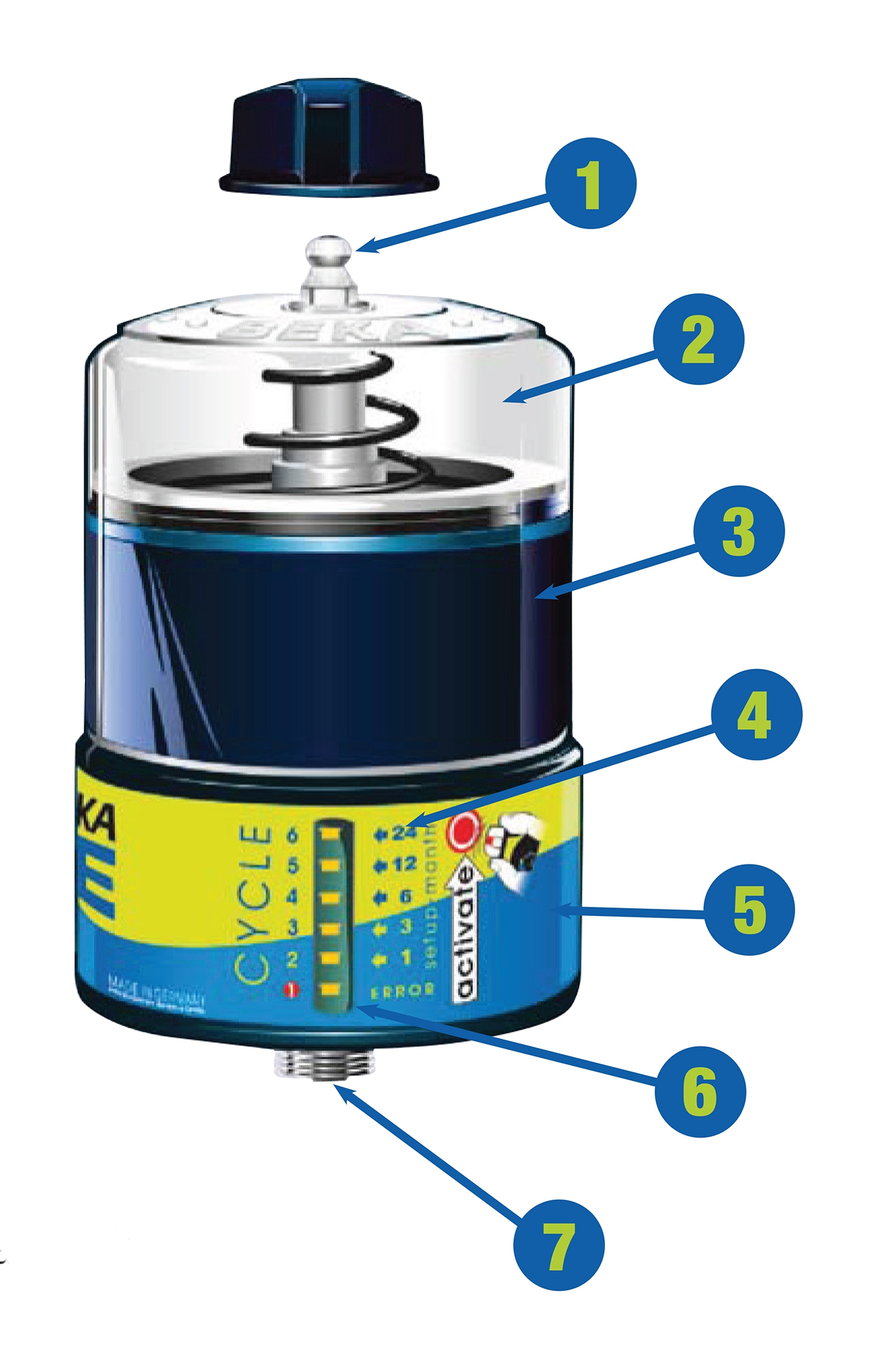 September 18, 2015 – Beka-Lube Products Inc. has introduced a single-point lubricator, Bekaone. The new Bekaone single-point lubricator reliably and precisely supplies grease to any existing lube point. It makes sense for hard-to-access and hard-to-service lube points in almost any application including: motors, drives, bearings, conveyors, compressors, and chains.
Bekaone will operate independently and automatically for up to two years. Set-up for lube cycle and dose is right on the pump itself. The pump displays how many cycles are remaining. Bekaone's compact size ⎯ only 76mm (2.99") in diameter, holding 120mls (4 oz.) of lubricant ⎯ means it can fit into tight spaces. It also has class-leading, 10 bar pressure. Each unit can be refilled up to six times manually with just a grease gun.
The sealed electro-mechanical pump and lithium ion battery are designed to operate efficiently in temperatures between -20 °C and +60 °C with a suitable lubricant.
Compared to manual greasing, Bekaone automatic lubrication:
• Saves time servicing hard-to-access and remote lube points
• Improves coverage as lubricant is applied while equipment is operating
• Improves safety and is more environmentally friendly because it eliminates leaks and spills
• Increases component life
• Decreases repair costs
---
Print this page