Products & Equipment
Wright Expands Line with Two New Adjustable Wrenches
August 23, 2022 By Wright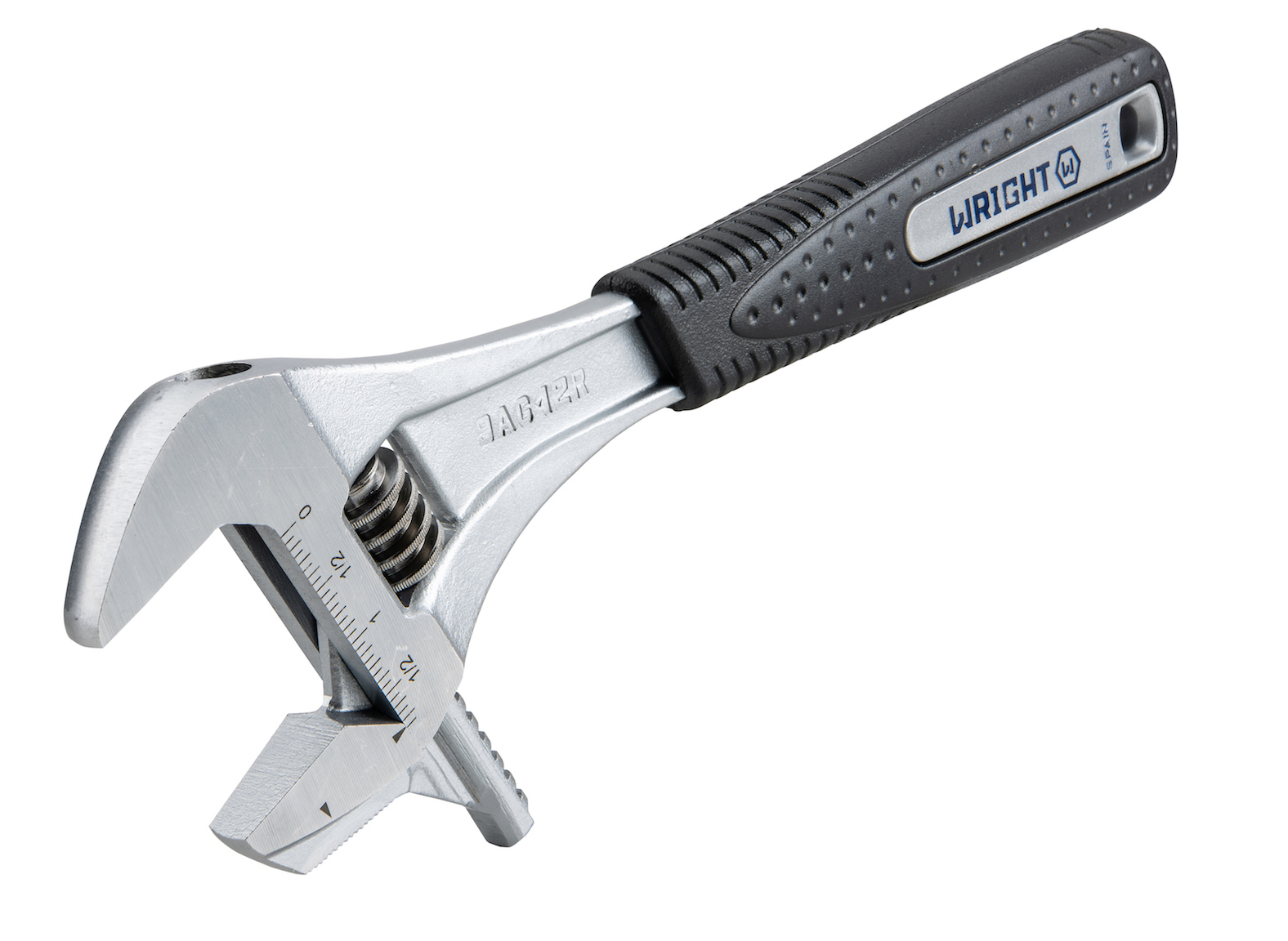 Wright introduces two, new adjustable wrenches including an extra-slim jaws wrench and a reversible adjustable wrench, both with extra-wide capacity. The line previously included chrome, black industrial and ultimate grip models.
The extra-slim adjustable wrenches feature an extra-slim jaw design, super-wide opening and feather weight that's up to 50 percent thinner, 78 percent wider and 68 percent lighter than standard adjustable wrenches of similar sizes. The slimmer jaw design makes it easier to access tight spaces. The extra-wide capacity wrench with extra-slim jaws is available in sizes 6″ and 8″.
The reversible adjustable wrench is two wrenches in one—an adjustable wrench and a pipe wrench. The reversible jaw has the teeth and the angle to make it easy to work on pipes. Designed with an extra-wide jaw capacity, it allows operation over a wider range of nuts and bolts using the same size wrench. The reversible adjustable wrench features a double scale that has millimetres on the front and inches on the rear for multipurpose use. The reversible adjustable wrench is available in sizes 6″, 8″ 10″ and 12″.
Both of the wrenches have handles that are secured with high-impact thermoplastic, which guarantees stability of the handle even with extreme twisting and pulling and resists damage from banging and accidental dropping.
"Our two new adjustable wrenches are unique and help to round out Wright's complete line of wrenches," said Tom Futey, president and co-owner, Wright. "Wright adjustable wrenches are perfect for everyday carry and are manufactured to exceed industry standards."
The entire line of Wright adjustable wrenches ranges in sizes from 4″ to 30″.
For more information on the new Wright adjustable wrenches, visit: https://www.wrighttool.com/products/wrenches/adjustable-wrenches
All Wright wrenches are manufactured to the highest standards and are guaranteed against any defect in workmanship or materials.
About Wright
Wright manufactures a complete line of more than 4,000 professional-grade hand tools for the industrial, contractor and MRO markets. This year, 2022, marks Wright's 95th anniversary. For almost 100 years, the company has been innovating, engineering and forging tools that exceed industry expectations. Nearly all Wright-branded products are U.S. made and carry lifetime guarantees against defects in workmanship. For more information on Wright and its products, visit: www.wrighttool.com or call 800-321-2902.
---
Print this page