Virtual Event
Women in Construction 2022
March 10, 2022 at 1:00pm ET
Register today for the second annual Women In Construction Virtual Event! We have assembled a stellar lineup of speakers to discuss the importance of gender diversity in the Canadian construction industry, the challenges of recruitment and opportunities to better welcome women into this specialized workforce.
After the live event on March 10, each session will be available on-demand to registered attendees. And be sure to www.women-in-construction.ca for even more great content celebrating women in our industry.
Schedule
1pm
Opening Remarks
Speaker:
Gina Parvaneh Cody, Ph.D. - (Building Engineering), Member of the Order of Canada
Gender diversity is important in the construction industry. We are in the midst of the fourth industrial revolution, where rapid changes in technology, industries and societal patterns and processes—due to increasing connectivity and smart automation—have facilitated women's participation in construction. There has never been a better time to get involved!
Moderator:
Michelle Branigan, Chief Executive Officer of Electricity Human Resources Canada
Speakers:
Cassidy deVeer - President/Owner, 3rd Generation Homes
Carol Moen, P.Eng. - President & CEO, Women Building Futures
Sarah Bond, P.Eng. - Mine Manager, Arcosa Specialty Materials
Whether it's resource extraction, home and building construction, infrastructure, Canada needs workers, and employers want top talent—both of which can be found among the largely untapped female population.
Our panelists will lend their perspectives and help provide actionable insights for recruiting and retaining women.
2:40pm-3:00pm
Break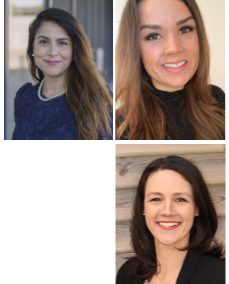 Moderator:
Danielle Gillanders, Senior Project Manager, Graham Construction
Speakers:
Laura Hutt - Founder/Director, Women in Steel Toes
Sadaf Parvaiz - Global Enterprise Inclusion & Diversity Leader, GHD
Jennifer Green - Director of Competitions, Skills Ontario
4:00pm
Closing Remarks
The SB-3000 Material Transfer Vehicle is a powerful MTV that stores and transfers hot-mixed asphalt material from dump truck to paver for non-stop paving, while enhancing safety, comfort, and productivity.
Promotional financing offers are a great sales tool and can help break down large ticket project costs into affordable regular payments. They are also a great alternative to other, often expensive tactics like "save the tax" sales or discounting your product. [Link to slides below] In this webinar you will learn how: - Offering payment and interest deferrals can create urgency - Promotional programs (such as 0% down) are more effective than other, more expensive tactics - Promotional offers can help close those tricky deals
Speaker:
Jeanette Southwood
Advocating for industry improvements
Jeanette Southwood is vice-president (VP) of corporate affairs and strategic partnerships for Engineers Canada, a national organization that works on behalf of provincial and territorial associations to regulate the engineering industry and license its members.
Product Demos
Frequently Asked Questions About Women in Construction 2022
When & Where?
Women in Construction 2022 will take place virtually via Zoom Webinar on March 10, 2022 at 1:00pm ET.

There will be a 15 minute break between live sessions.
Why Virtual?
The safety and wellbeing of our employees, customers, and community is our number one priority. By making this event an online experience, it eliminates the need for attendees and sponsors to travel in-person, while enabling them to still benefit from the event content.
What's Included?
Your registration provides you with access to watch the virtual keynote, all live sessions, and on-demand recorded content and product demonstrations.
How do I access?
We will email you an access link to the virtual event the morning of March 10, 2022.
If you don't see an access link in your email inbox, please check your junk folder. If you are still unable to locate the email, contact
Tara Jacobs
.