Gold
---
Procore manages your projects, resources and financials from project planning to closeout. Our platform connects every project contributor to solutions we've built specifically for this industry—for the owner, for the GC, and for the specialty contractor. The Procore App Marketplace has over 200 partner solutions that integrate seamlessly with our platform, giving you the freedom to connect with what works best for you, even if we don't build it. The ability to easily communicate across disparate teams makes it easier to work together by eliminating silos and establishing a single source of truth. It's how Procore gives your team access to everything they need to know to get their job done.
OUR WOMEN IN CONSTRUCTION STORY:
In early 2017, a small group of us had a big idea.
After attending a few trade shows and conferences on the business value and power of diversity, it became exceedingly clear that this was a hot topic, and also a topic that the construction industry has not even started to successfully tackle. At these events, we met some of the most passionate, driven women (and men). We met executives who were concerned about staffing their jobs and preparing for the upcoming labor shortage. Most importantly, we met individuals who wanted to mobilize and take action.
Given Procore's vast influence and ability to impact over 2.5 million users, we had the perfect network to help.
In March 2017, at Groundbreak—one of the largest construction conferences in the country–we kicked off our initiative. We held a contest to give away 62 free Groundbreak tickets to women who otherwise could not attend (an ode to NAWIC, an organization who's been fighting for the advancement of women in construction for over 62 years), and received thousands of applications. At the conference, we held a luncheon and filled our Women In Construction panel room to capacity. We also had hundreds of people visit our booth just to tell us how excited they were to see us taking on this particular challenge.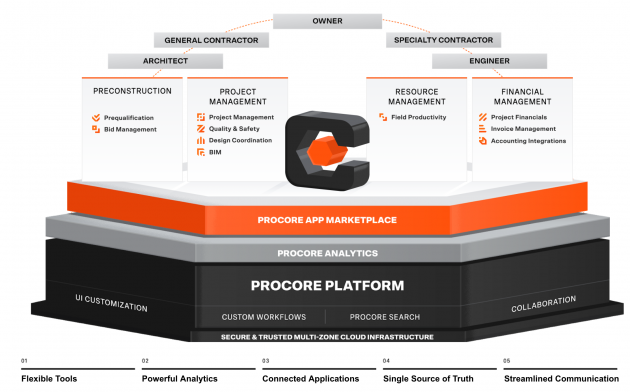 Later that year, we hosted our first two (sold-out) events in New York and Chicago and now, we are proud and excited to say, Women in Construction is one of the core anchors of Procore's brand.
For more information visit our website at: https://www.procore.com/