News
The Sept/Oct edition of Rock to Road is online
September 22, 2021 By Rock to Road Staff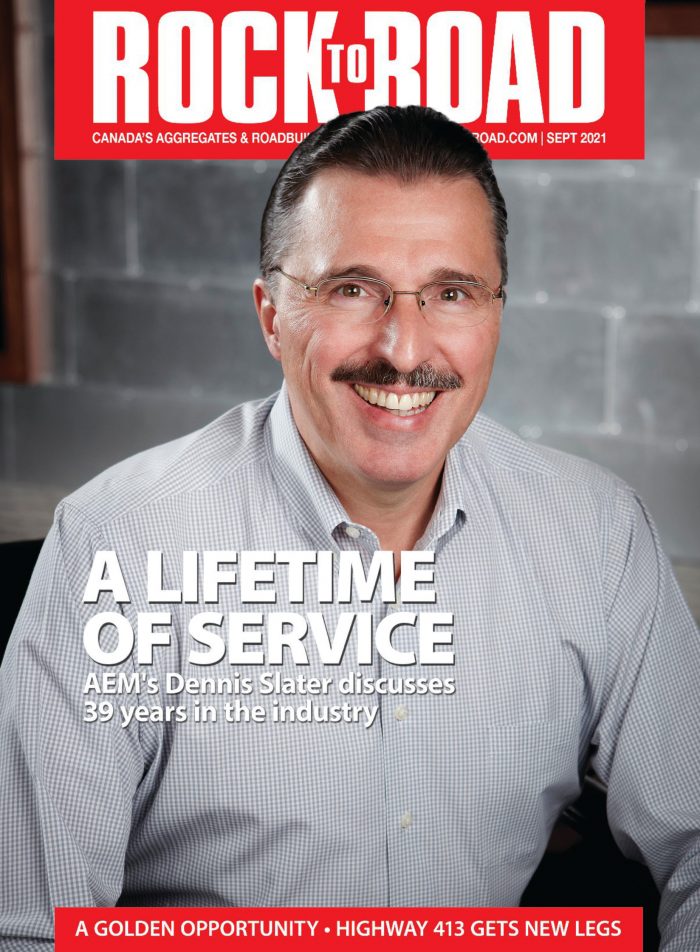 The September/October digital edition of Rock to Road is now available!
Our cover story features an interview with the Association of Equipment Manufacturers' (AEM) president Dennis Slater, who discusses his 39 years in the industry.
Also in this issue, you'll find:
A golden opportunity
Yukon's North Klondike Highway to receive $180 million for phase 2 of massive rehabilitation project
Highway 413 gets new legs
Ontario government considering construction of controversial highway
Equipment spotlight: Haul trucks
The latest trucks for hauling applications in pits and quarries
And more!
---
Print this page