December 8, 2015 By Andrew Macklin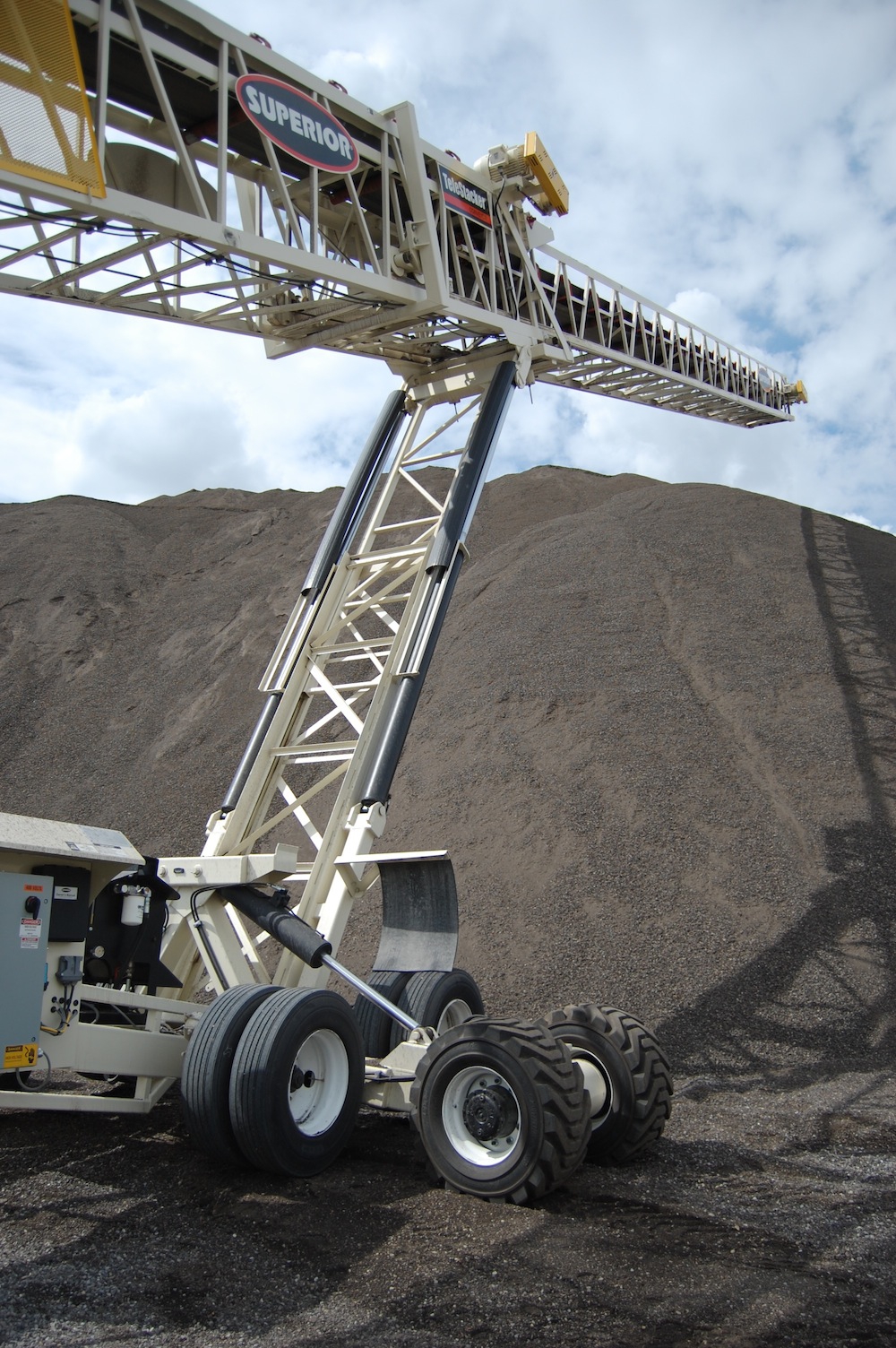 December 8, 2015 – Superior Industries, Inc. has released new technology that allows its TeleStacker conveyors to maintain level movement while in radial travel mode.
This patent-pending technology allows the telescopic radial stacking conveyor to maintain a balanced conveyor structure. As a result, the TeleStacker conveyors belting is less prone to mistracking. Uneven conveyor structure, says Superior, is one of the leading causes of inaccurate belt tracking.
Auto level technology is standard on all FD Axle model TeleStacker conveyors equipped with PilePro Automation. Superior manufactures FD Axle models in lengths of 110-feet (33.5m), 130-feet (39.6m), 136-feet (41.5m), 150-feet (45.7m) and 158-feet (48.0m).
---
Print this page