OSSGA rolls out a targeted ad campaign to boost the image of the aggregate industry in Wellington County
December 6, 2016 By Sharon Armstrong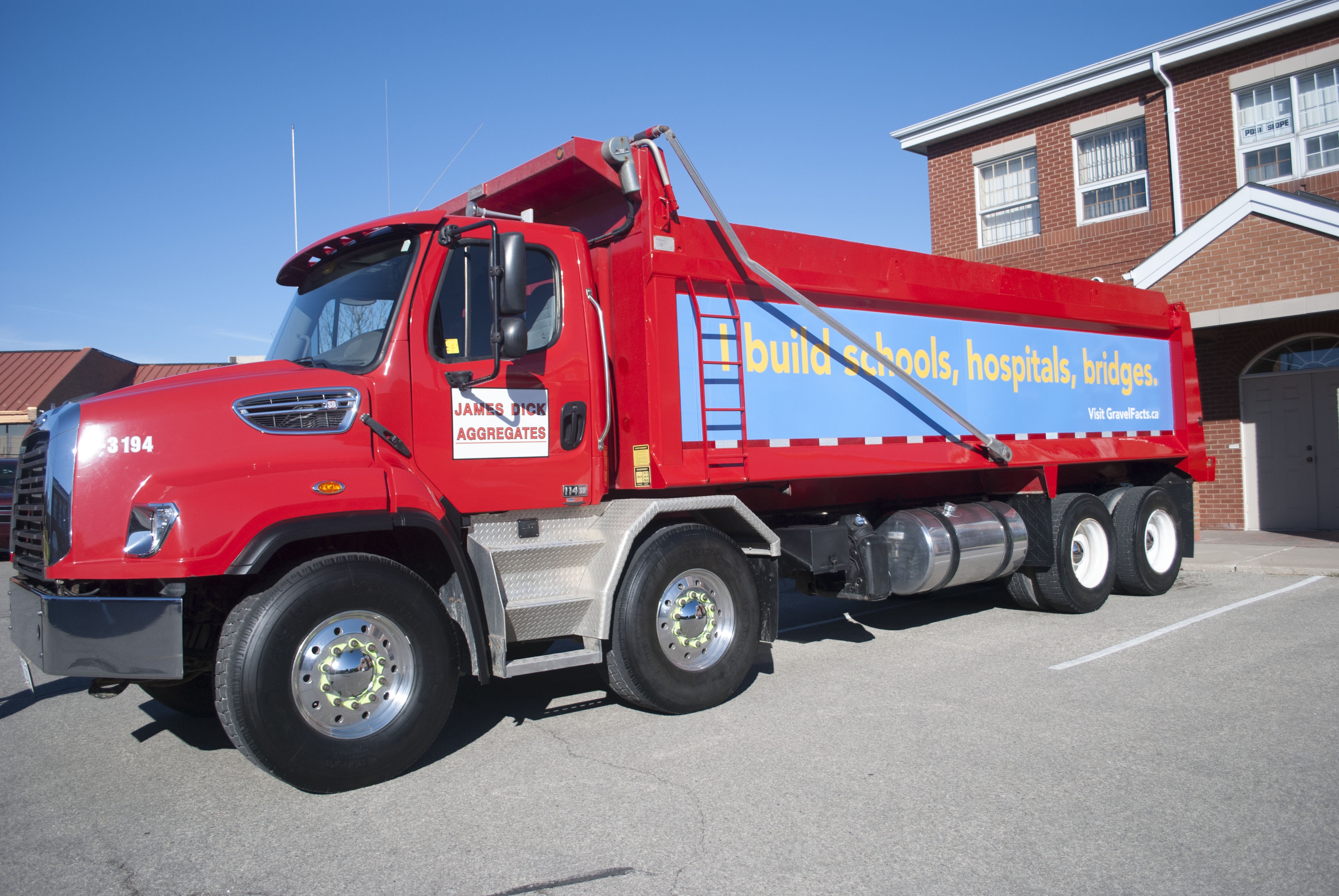 December 6, 2016 – It's a fact. OSSGA members provide the stone, sand and gravel needed to build Ontario communities. We are surrounded by aggregate – it is literally the foundation of our lives. Yet many of us are unaware of how essential it is.
Aggregate is needed to build our homes, hospitals, schools, roads and playgrounds. It is also used in manufacturing many everyday products like glass, lipstick and toothpaste. Every year, Ontario uses an average of 164 million tonnes of aggregate – that's about 12 tonnes for every person in the province.
Where does aggregate come from? The vast majority of aggregate comes from either bedrock quarries or sand and gravel pits. Quarries are located in areas where rock capable of producing high quality crushed aggregate occurs at or near the ground surface. The sand and gravel deposits were created as a result of glacial activity that took place thousands of years ago. As the ice advanced and retreated, it left different kinds of deposits in each region of the province. The result in both cases is that stone, sand and gravel exist where nature put it.
Because aggregate is heavy, and we need so much of it to build our communities, where it comes from is important. The closer we can get it to where we need it, the better it is economically, environmentally and socially.
If every load of aggregate used in Ontario had to travel just one extra kilometre to reach its destination job site, an extra 2.5 million litres of fossil fuel would be consumed annually, and annual greenhouse gas emissions would increase by nearly 7,000 tonnes.
Think of it the same way you think about locally sourced food. Local supply reduces transportation costs, greenhouse gas emissions and fuel consumption, while at the same time supporting local economies through job creation.
The challenge
We all need aggregate, and we all want to source aggregate in the most responsible way. So what's the problem?
The challenge we face in the aggregate business is that there is a lot of misinformation out there. From water usage to the protection of wildlife, to working with communities to help mitigate noise, dust and traffic to the final rehabilitation of aggregate sites, the industry is working diligently to be good neighbours. Producers consistently go far and above the requirements in the more than 25 pieces of legislation that regulate the industry. Yet still, the public often has a negative view of it.
To help separate fact from the fiction, OSSGA has piloted a new advertising campaign in the Wellington County area. The campaign focuses on some of the common misconceptions that the public has about the aggregate industry. Ads were placed in newspapers, transit shelters, movie theatres and websites. Readers were asked to visit GravelFacts.ca to get the real goods on the industry.
The campaign is the first in a series of public outreach programs that OSSGA has in the works to begin conversations and create a deeper understanding of how we can all work together.
GRAVEL FACT
92 to 98% of the water handled at an operation is returned to the local watershed
52% of stone, sand and gravel is used for the base of roads and highways
Christie Pits and Don Valley Brick Works Park in Toronto are both award-winning former aggregate sites
Can you guess how much aggregate we use?
How many tonnes of aggregate are…
Used to build a house?
Used to build a school?
One kilometre of a six-lane highway?
One kilometre of a subway track?
Answers: 250 tonnes/12 trucks, 13,000/650 trucks, 51,800 tonnes/2,590 trucks, 91,200 tonnes/4,560 trucks
*Over the next 25 years, the Greater Toronto Area alone is expected to need 2.5 billion tonnes.
---
Print this page