Features Aggregates Technology
Quarry Tech brings aggregates industry together in Calgary
February 23, 2018 By Andrew Snook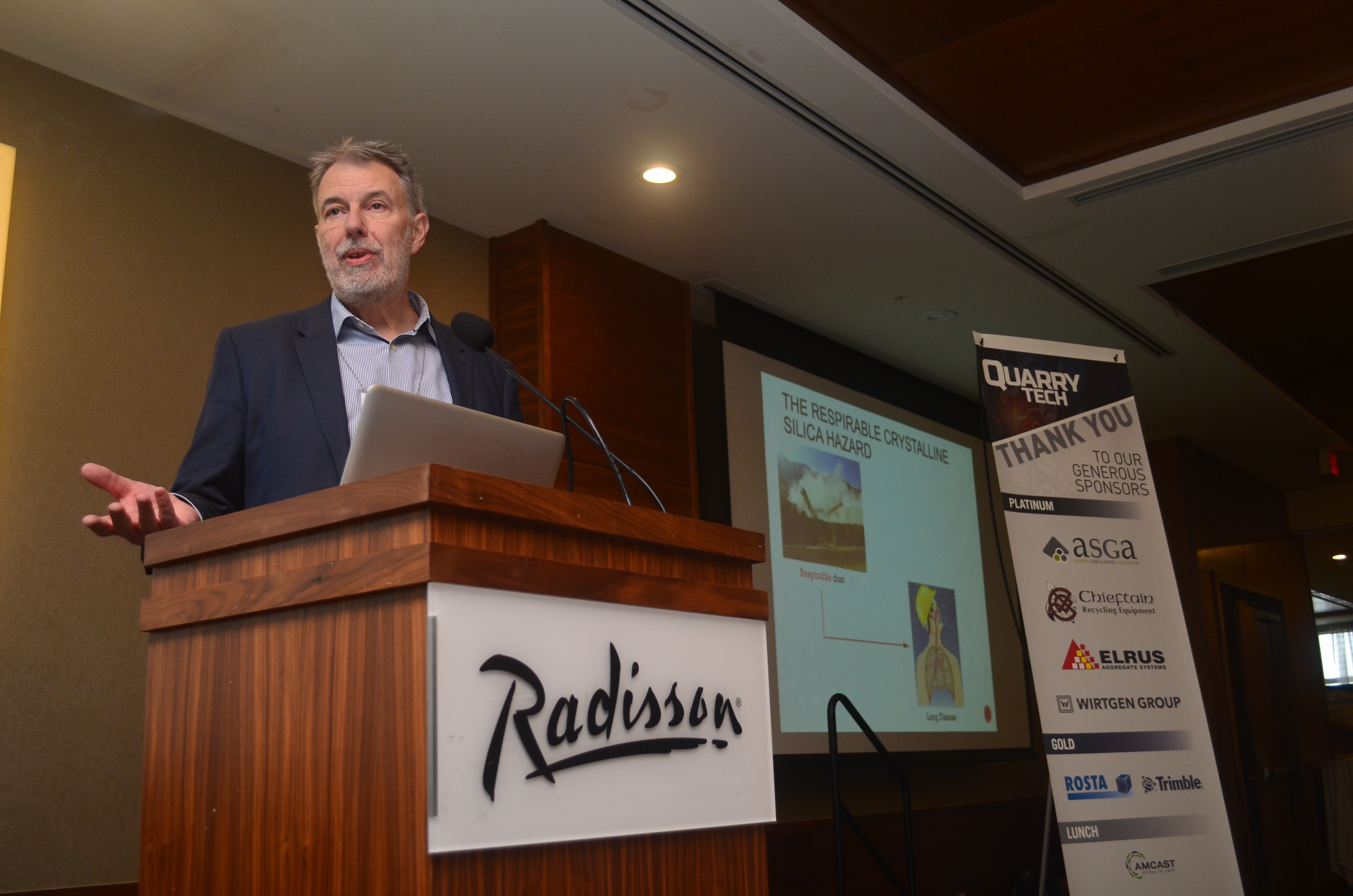 Februrary 23, 2018 – Industry professionals attended a new learning opportunity on Feb. 22 for optimizing their aggregates operations and learning about the latest technologies available in the sector.
More than 75 quarry and pit owners, operators and managers from across Canada's aggregate sector flocked to the Radisson Hotel & Conference Centre in Calgary to check out Rock to Road's inaugural Quarry Tech forum. Aggregates sector professionals from Alberta, British Columbia, Saskatchewan, Manitoba, Ontario and Nova Scotia were in attendance for the day's activities, which included 11 educational sessions and exhibitor booths.
The forum featured presentations from industry experts covering a wide spectrum of topics, including a new tool for managing silica dust in pits and quarries; the evolution of AVM systems into a streamlined blast documentation management platform; achieving quality drone data in real-world scenarios; the evolution of portable wash plants; wet screening best practices; fines recovery and water management best practices.
The educational component of the forum also featured a collection of crushing-related presentations that covered improving crushing efficiencies and crushing safety through new innovative technologies; using modern design technology to remove common workplace hazards; and contact-free belt scale solutions.
Attendees also had the opportunity to see some the latest technologies in action in real-world scenarios, including a look at Lafarge Canada's new Onoway Wash Plant in Onoway, Alta., designed for the production of high-quality aggregates; and a case study involving the evolution of portable wash plants designed for use in several of BURNCO Rock Products' aggregates operations.
The 2018 Quarry Tech forum was sponsored by the Alberta Sand & Gravel Association, ELRUS, Chieftain Equipment, Wirtgen Group, Trimble, Rosta and Amcast.
Quarry Tech 2019 dates, location and venue will be announced in the near future.
---
Print this page