June 16, 2017 By Andrew Snook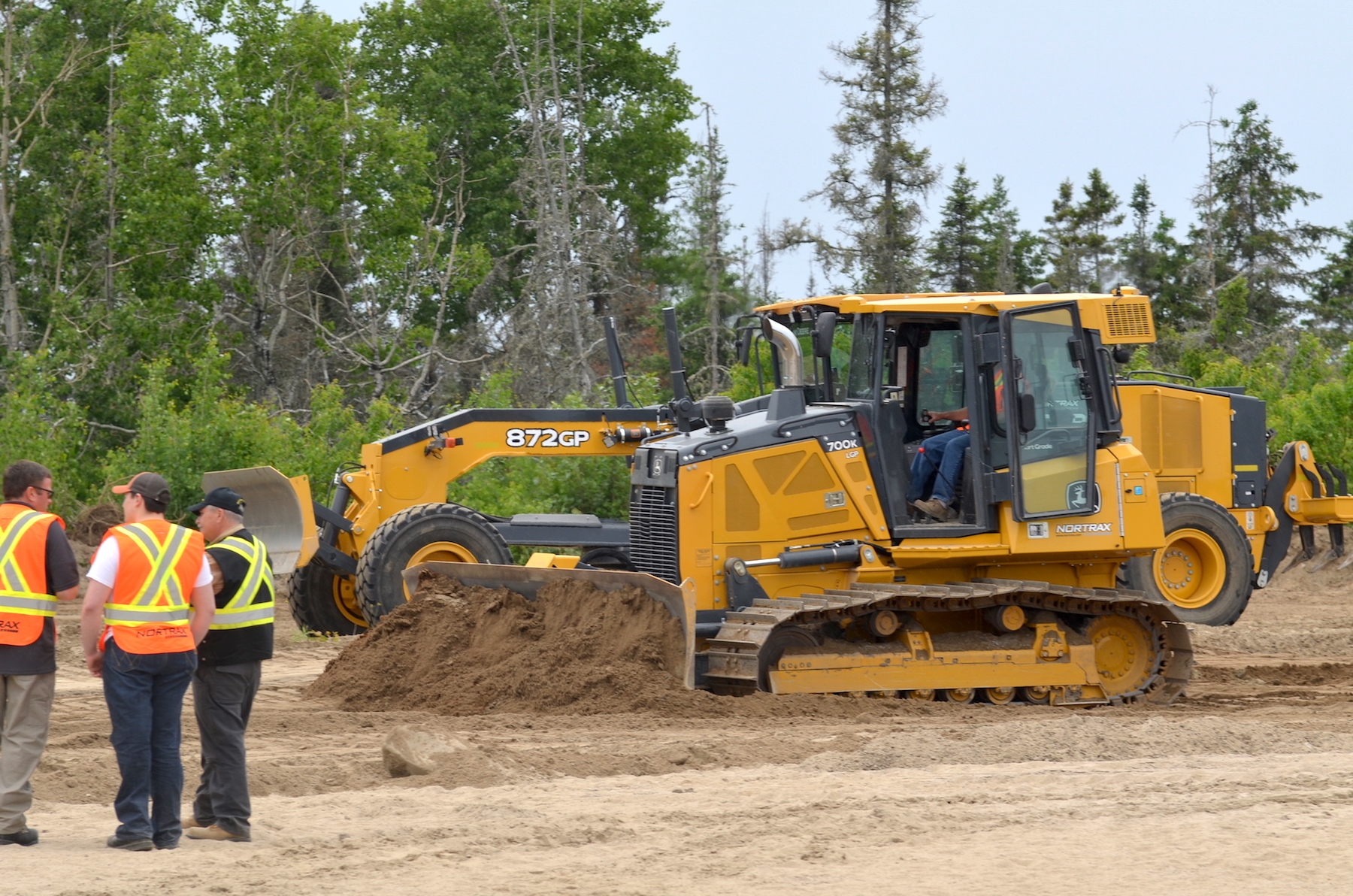 June 15, 2017 – Nortrax, John Deere's construction equipment dealer for Ontario, held its first-ever Demo Days in northern Ontario to offer its customers and potential customers an opportunity to test out some of the company's latest equipment.
Approximately 100 attendees showed up to each of the two events, held in Chelmsford (Sudbury area) on June 13 and North Bay on June 15.
"I want to thank Canor Construction for the use of their pit [in North Bay] and Belanger Construction for the use of their facilities in Sudbury," said Dean Derro, general manager for Nortrax. "Both events have had a great turnout, wonderful support from our customer base and from people who aren't yet our customers, so it's nice to see everyone out here."
Attendees had the chance to test drive a variety of John Deere equipment for aggregate operations, including a 350G excavator equipped with an NPK breaker; 310SLHL backhoe; 310E articulated dump truck; 850K and 650K dozers; a 700K Smart Dozer with grade control; 844K-III aggregate handler; 544K-II wheel loader; several excavators including a 190GW, 350G, 350GLC, 290GLC, 250GLC and 470GLC; and 872GP and 770G graders.
"It's great to be able to test out the equipment right where you would use it," said Ken Sim, president of Canor Construction.
The events also featured a barbecue and a backhoe challenge, offering operators a chance to test their skills with the best time receiving a special prize package.
Derro said that he expects Nortrax will hold additional Demo Days in the future.
"It's a good event, it's the first one that we've held both in Sudbury and North Bay and I'm pretty sure it won't be the last," he said.
For more coverage on the Nortrax Demo Days:
Backhoe Challenge – Nortrax Demo Days
https://www.rocktoroad.com/equipment/heavy-equipment/backhoe-challenge-nortrax-demo-days-5402
Rock to Road tests out John Deere 350G excavator
https://www.rocktoroad.com/equipment/heavy-equipment/rock-to-road-tests-out-john-deere-350g-excavator-5403
---
Print this page