December 10, 2020 By Rock to Road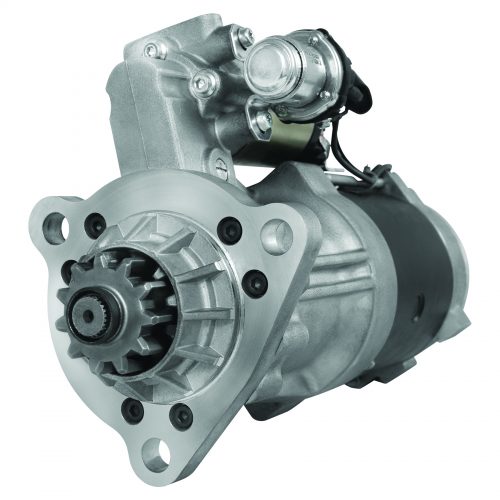 Novi, Mich. – In the mining industry, heavy-duty equipment and vehicles often run 24 hours a day with multiple restarts and severe conditions. Leece-Neville starters and alternators deliver dependable, long-lasting power, keeping mining operations running and helping to reduce maintenance and replacement costs.
The PowerPro Extreme 10 starter (36 pounds) and IdlePro Extreme alternators (39 pounds) are lightweight, compact, and are easy to install.
"We know there's a significant difference in cost between routine preventative maintenance compared to full replacement as well as the cost savings for lighter products that only require a single technician to install or repair. We engineer each of our starters and alternators with that in mind," says Jonathan Smith, assistant director of sales and marketing, Prestolite.
Features:
24V, 10.5kW starting power
Lightweight at 36 pounds
Ambient operating temperature range of 125 C to -40 C
Wet and dry clutch applications
Rotatable flange with radial bell housing seal
High-torque, planetary gear reduction
Application coverage includes Case, Caterpillar, Cummins, Hitachi, John Deere, Komatsu and MTU
---
Print this page