September 23, 2021 By Rock to Road Staff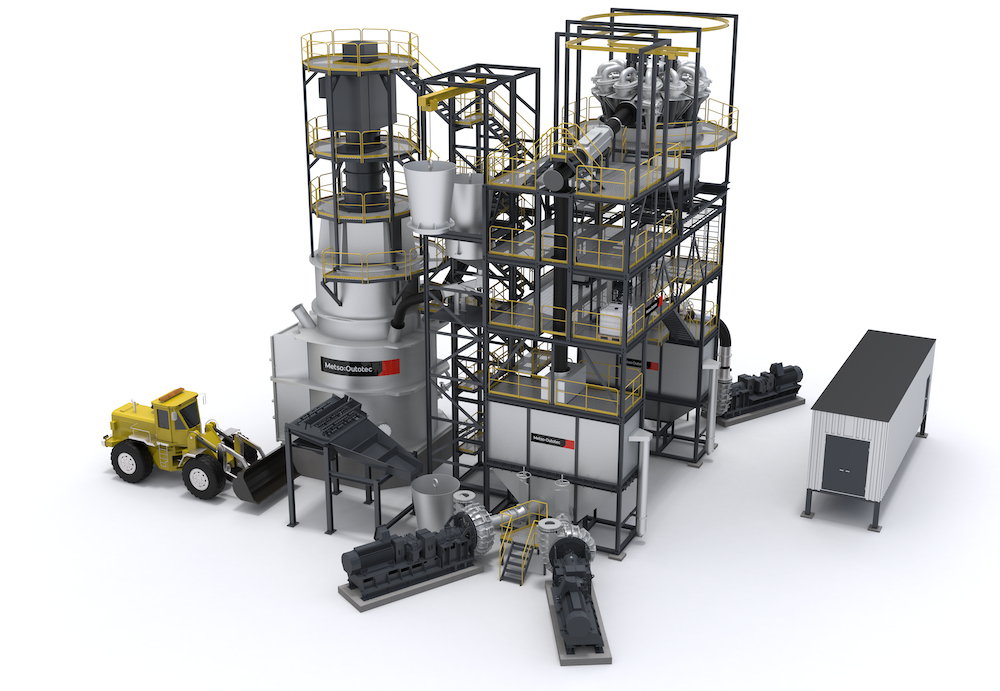 Metso Outotec has added a new type of concentrator plant unit to its portfolio – the complete Stirred Mill Plant Units for fine grinding.
The units use existing technology from Metso Outotec's stirred (tower) mills along with hydrocyclones, samplers, analyzers and slurry pumps to provide a full fine-grinding solution and plant.
The Metso Outotec stirred milling technologies include Vertimill, HIGmill, and Stirred Media Detritor (SMD) mills. The mills are based on gravity-induced and fluidized technologies, allowing for an optimum equipment solution for all comminution circuits covering secondary, tertiary, fine, ultrafine, regrind and lime slaking applications.
All mills are suitable for a large range of product sizes. The standardized range includes chamber units of up to 50,000 litres and up to 6,500 kW of installed power.
The plants have flexible layouts and the footprints can be optimized for the space available. Pre-engineered modules help with quick prefabrication and site construction.
The company offers process performance guarantee based on testing of a representative sample, and a total cost of ownership (TCO) calculation as part of the decision-making process.
---
Print this page