Features Event Reports Webinars
Making global goals your business highlights: CDE virtual event
October 15, 2020 By Andrew Snook
CDE's Engineering Insights Global Virtual Event kicked off with a presentation by keynote speaker Marga Hoek, who presented, "Sustainability: Making global goals your business." Hoek is a global thought leader on sustainable business and capital and an award-winning author.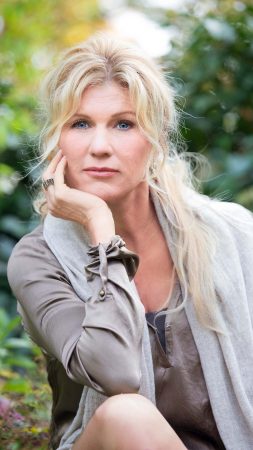 Hoek discussed how the current COVID-19 coronavirus pandemic has offered a wake-up call on sustainability to societies and industries around the world.
"It's actually made us aware that so much can change in so little time," she said, adding that if companies and societies take bold measures that we can change the world for the better quite quickly.
Hoek offered a few examples of projects and companies from around the world that are trying to achieve their Sustainable Development Goals (SDGs) – a collection of 17 connected goals set up by the United Nations in 2015, signed by 193 countries, in an effort to create a more sustainable future for people around the globe.
She said that the pandemic has stressed the importance of achieving these goals.
"The good thing is a lot is going on, and a lot of additional awareness is being created," Hoek said, adding that it has been proven that businesses that engage in meeting these targets can be very successful and collaborate with other companies easier.
She said three out of every five millennials are willing to pay more for products that are more sustainable, so this will significantly impact buying decisions and the success of companies in the future.
"They are absolutely the future, because the majority of clients, employees and whatever stakeholder you'll have, there will be more and more people whose criteria will be this," Hoek said.
Some global companies are already making buying decisions related to other companies' sustainability practices. Hoek said that  the currently policy of Unilever, a massive multinational consumer goods company, is to no longer purchase brands that are not sustainable. Hoek added that sustainable brands tend to outgrow and outperform non-sustainable brands.
"Its simply a much better investment," she said.
Hoek believes there should be higher taxing of CO2 emissions being produced by companies, as well as the removal of virgin materials from the ground, so the business case for sustainable solutions improves. Although the globe currently offers trillions of dollars in subsidizes to the fossil fuel industry, she said that these investments will inevitably shift to more sustainable solutions.
"This will shift. It's not a matter of if, it's a matter of when," she said.
Hoek is the author of The Trillion Dollar Shift: Achieving the Sustainable Development Goals: Business for Good is Good Business. Learn more about Marga Hoek and her book on achieving SDGs at: www.margahoek.com/author.
---
Print this page