News Top 10 Under 40
Leveille has a desire to dig deeper into the world of mining
December 9, 2022 By Andrew Snook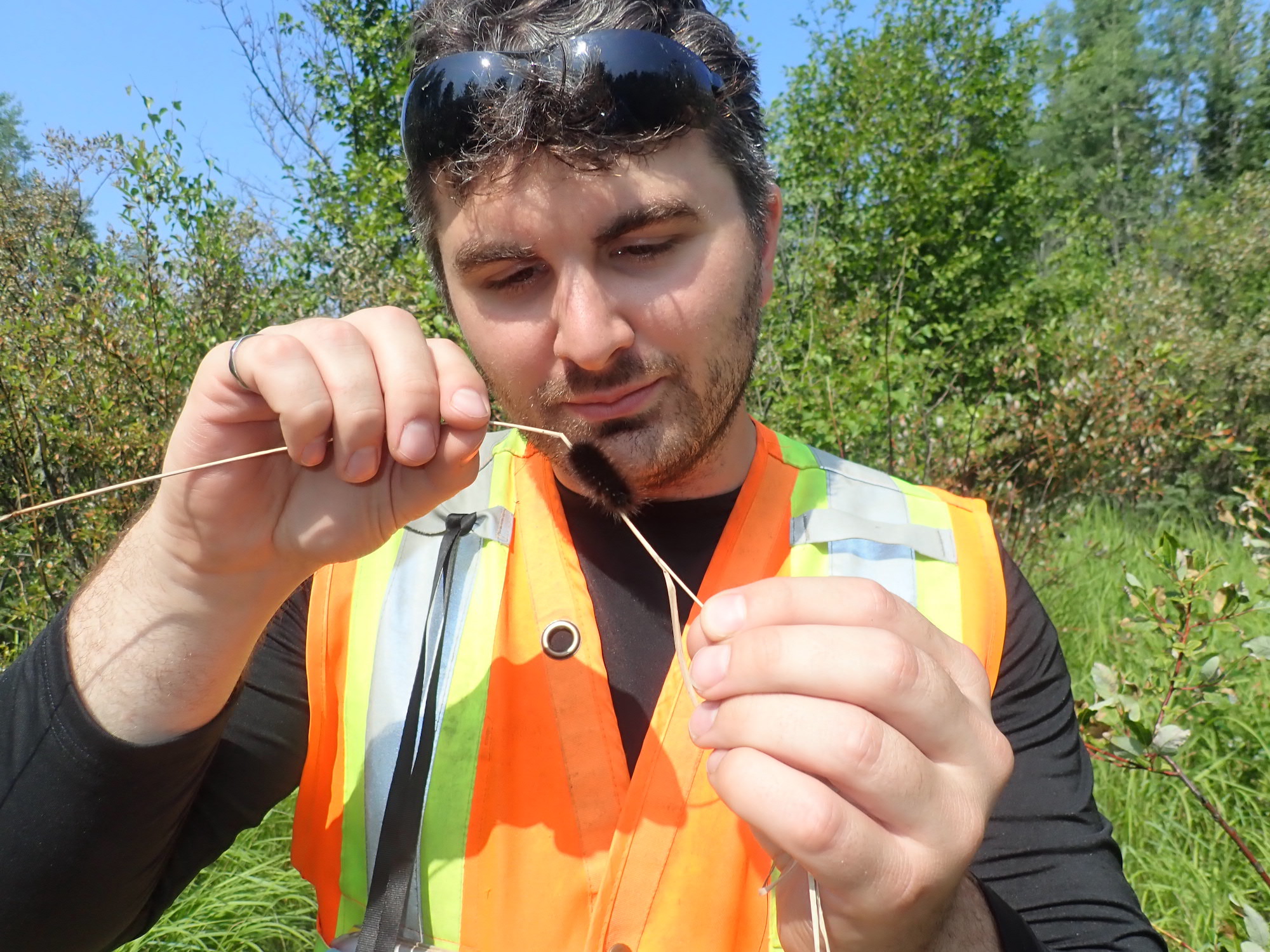 Rock to Road magazine celebrates 10 of the aggregates and roadbuilding industry's young professionals rising up the ranks in their respective positions.
Editor Andrew Snook had the opportunity to sit down and chat with all of the winners about what attracted them to the industry, their favourite projects, career advice for young people entering the industry.
Here is the seventh of 10 that we are featuring online this month.
PAUL LEVEILLE
Chief Technology Officer TerraShift/AMI RockChain Edmonton, Alta.
While studying to obtain an engineering degree at the University of Alberta, Paul Leveille quickly became intrigued by the world of mining.
"I learned about it when I was in my first year there, and it seemed like a pretty exciting industry," he recalls.
After working for a variety of mining-related companies holding positions including surveyor, coal quality engineer, short-range planning engineer, and permitting and reclamation planner between 2010 to 2017, Paul and a few of his colleagues decided they wanted to branch off on their own and start up their own consulting firm.
"We went off and created TerraShift Engineering. We wanted to start our own firm because we had this idea of using technology for aggregate companies to manage their sites and explore for new resources. At TerraShift, I led the development of the application, TerraMaps," he says. "The purpose of the application was to enable companies to conduct exploration for new aggregate resources, to monitor the regulatory compliance of their gravel pits and quarries, as well as see who else is operating in the space through an intelligent data reporting platform."
As a co-founder of TerraShift Engineering, Paul helped turn the company into a very reputable and well-known consulting firm specializing in providing engineering services to the mining industry, says Derek Apel, one of Paul's former professors at the University of Alberta.
"As chief technology officer, Paul has developed an advanced GIS system which is currently used by many sand and gravel, and peat moss harvesting companies," Derek says.
One of the highlights from the TerraMaps platform took place in 2019, when the Alberta Sand and Gravel Association used data analyzed by the platform to successfully lobby the government to acknowledge and invest resources to address the backlog of regulatory applications that the aggregate industry was facing, which has led to the development of the Digital Regulatory Assurance System (DRAS).
That GIS system, known as TerraMaps, has grown from being a platform for sand and gravel producers in Alberta to natural resource operators across Canada, says co-worker Janeen Ogloza.
In 2020, a presentation summarizing the results from TerraMaps captured the attention of Athabasca Minerals Inc. (AMI), and approximately six months later, TerraShift was brought into the AMI family and Paul was introduced to the RockChain platform, Janeen explains, adding that in 2020, Paul helped AMI RockChain Inc. launch its client-facing, online aggregate purchasing and selling platform.
This allowed them to reach similar audience levels by securing a national group procurement contract with the Canoe Procurement Group of Canada for the purchase of aggregate.
"Although Paul had not imagined that his career would evolve in the direction it has, his success in developing and expanding two online platforms has led to his current role as chief technology officer, where he will continue to enhance these platforms and change how data is used. Paul has a positive impact on both projects and people, I look forward to seeing what else he does."
Paul says one of the biggest challenges facing the industry today is the same as society as a whole: climate change.
"I truly believe in cost and environmental footprint reduction, and I think this will require a concerted effort by everybody," he says. "Another challenge we face is Canada's slow adoption rate of technology, which could work to help our sector's lower environmental impacts. For example, if we look at the geospatial aspect of RockChain, it can allow a company to assess the carbon risks of a project. Whether it is choosing one location for supply of aggregates to another, or using a specific route for hauling, you can use our platform to calculate the difference in carbon footprints that a portion of a project would have. We can help companies quantify their environmental impacts."
Paul says that the development of RockChain 2.0 is one of the projects he's most proud to have worked on throughout his career.
"When TerraShift was merged, I became closely involved in RockChain and I became the chief technology officer. At the time, RockChain was more of a fuzzy idea that wasn't totally formulated on how to execute. I was able to take this fuzzy idea and clarify the aggregate procurement process to an automated online workflow. And we did it in a way that's scalable and accessible. It's rather unique, you don't have anything else quite like RockChain in the market and we're filling a need for suppliers and buyers," he says.
Paul's long-term goal is to expand the reach of the RockChain platform.
"We're very well established in Alberta, Saskatchewan and British Columbia, and we deliver aggregates on projects from Vancouver Island all the way to Ontario. But I really want to increase our adoption across Canada and get a better presence in each of the provinces. Our reason behind that is because we feel we can deliver a valuable product not just for the buyers and consumers of the aggregate, but also for the suppliers. We think we can improve the business practices of aggregate companies and simplify how they bid on jobs, and how they access the opportunities that are out there."
What advice would Paul give younger people looking to get into the aggregate sector? Get your hands dirty.
"Don't be afraid to work in remote places or to do jobs that might not be your ideal position, because you never know where you'll end up or where it could take you," he says. "Learn to say 'Yes' to opportunities as they present themselves. I also think everyone should get their hands dirty at some point in their career, and take the opportunity to learn as much as possible. Also, learning to code never hurts."
---
Print this page