July 24, 2018 By Frontline Machinery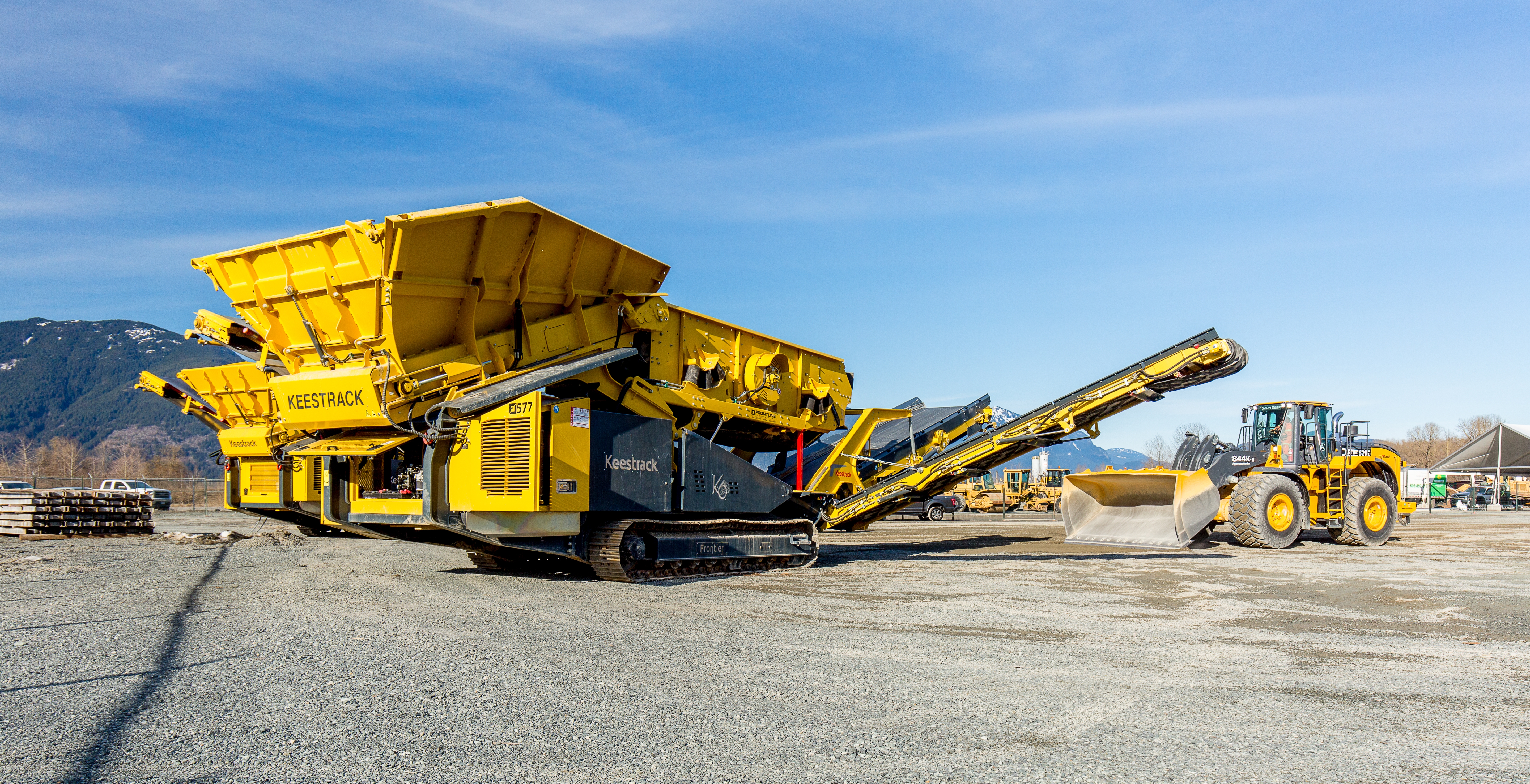 The Keestrack K6 scalping screener is a veteran for tracked mounted mobile scalping screeners. Keestrack introduced this machine in 1996 – the first manufacturer to design a track-mounted direct feed mobile screener – and to date is still one of the most reliable tools in the market.
Designed to work in the most difficult of applications, the K6 comes with an 8-cubic-metre robust hopper, heavy steel aprons and variable speed controls. The K6 can separate three fractions at once at a capacity of 600 tph with feed material up to 800 mm in size. The 15" x 6' double deck offers a total screening surface of 8.1-square-metres on each deck, making it perfect for pre-screening and precision screening.
The K6 has all the bells and whistles that come with the Keestrack name: mobility, fuel efficiency, low emission engine, and upscale monitoring.
---
Print this page