News Heavy Equipment
FLO Components to highlight FLOlink at NHES
March 22, 2022 By Rock to Road staff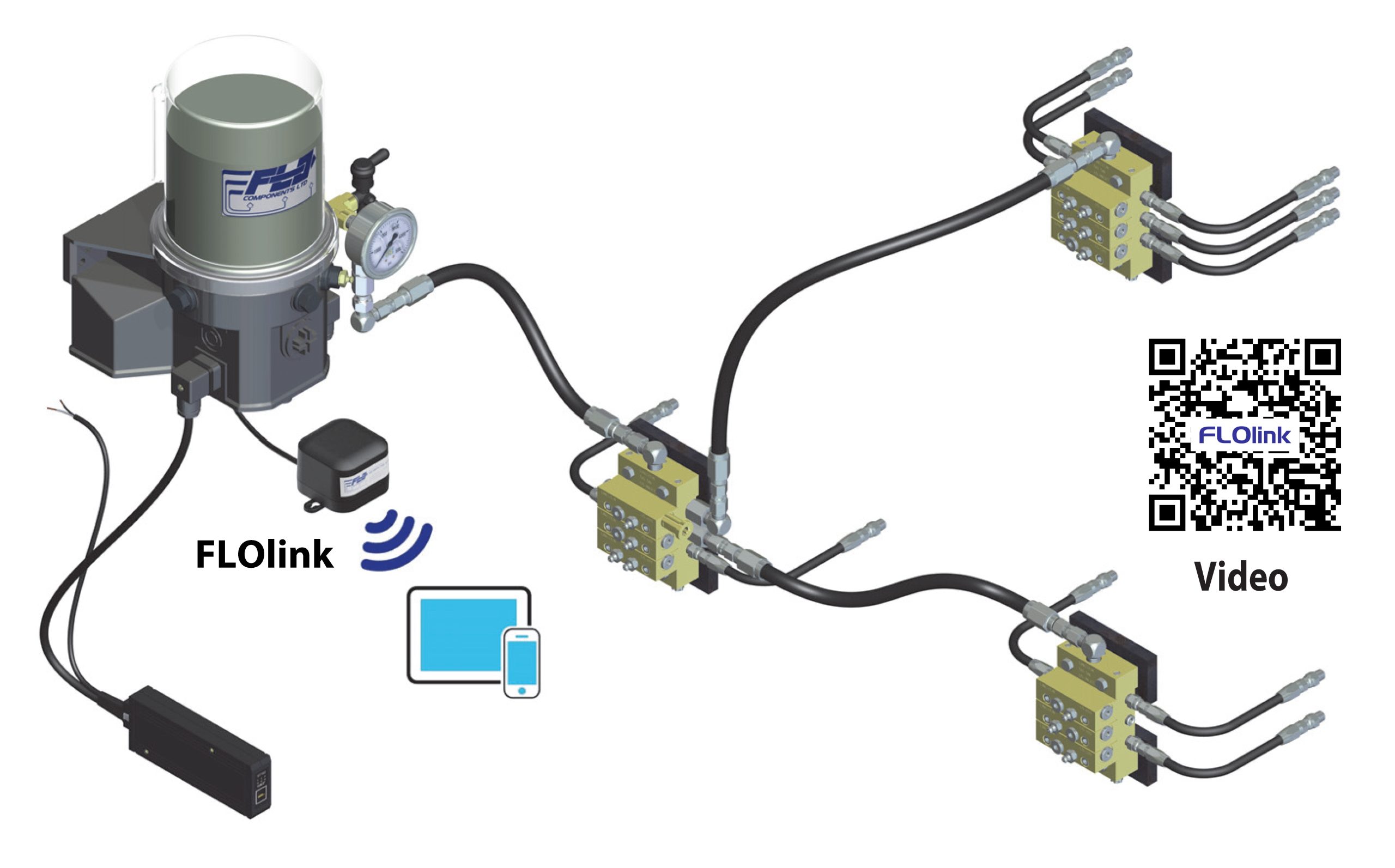 FLO Components will exhibit its FLOlink system at the National Heavy Equipment Show 2022.
FLOlink is the world's first fully independent Remote Monitoring Telematics Program, specifically for Automatic Lubrication Systems (ALS).
According to FLO, most ALS fail due to the pump reservoir running empty with nobody noticing, creating the potential for bearing damage.  FLOlink sends you email alerts when the grease reservoir is low or if the Autogreaser fails.
"We recognized that there was a need in the industry for more data with respect to ALS low lube levels and lube failures," said FLO's marketing specialist, Gabriel Lopez.
"We wanted to give customers' key personnel direct wireless data access to ALS on specific machines.  We wanted them to have access to independent ALS specific data that isn't buried in massive machine reports generated by the machine's regular telematics."
FLO customers now have remote, real-time, up-to-the-minute status monitoring of any number of systems with FLOlink installed.  This enables customers at any time, to check where each machine is, its current ALS status, its status history and more. FLOlink also operates with most brands of Autogreasers.
As well, FLOlink users can more effectively manage and reduce refill service visits, as the lube truck visits only when the pump is low on grease, and reduce cost by receiving immediate, real-time alerts when lubricant is low or the system is in fault, before it becomes a problem.
"People can come check out the FLOlink demos in our booth and while there, they can enter our new contest for a chance at walking away with a Lincoln 1884 PowerLuber Grease Gun on the last day of the show," Lopez said.
"The Lincoln PowerLuber is the most advanced grease gun in its class, featuring a multi-function LCD that displays the quantity of grease dispensed, quantity of grease remaining in the cartridge and battery charge level.  It also alerts the operator of blocked fittings and loss of prime.  Its 20-volt, high-amperage, lithium-ion battery provides superior run time, and its two-speed design delivers outstanding flow and pressure.  The grease gun comes in a heavy-duty carrying case and includes two rechargeable batteries and a charger."
---
Print this page