Products & Equipment Roads & Paving Safety
DICA's multi-pad concrete pump truck dunnage system aims for single-operator safety
April 25, 2023 By Rock to Road Staff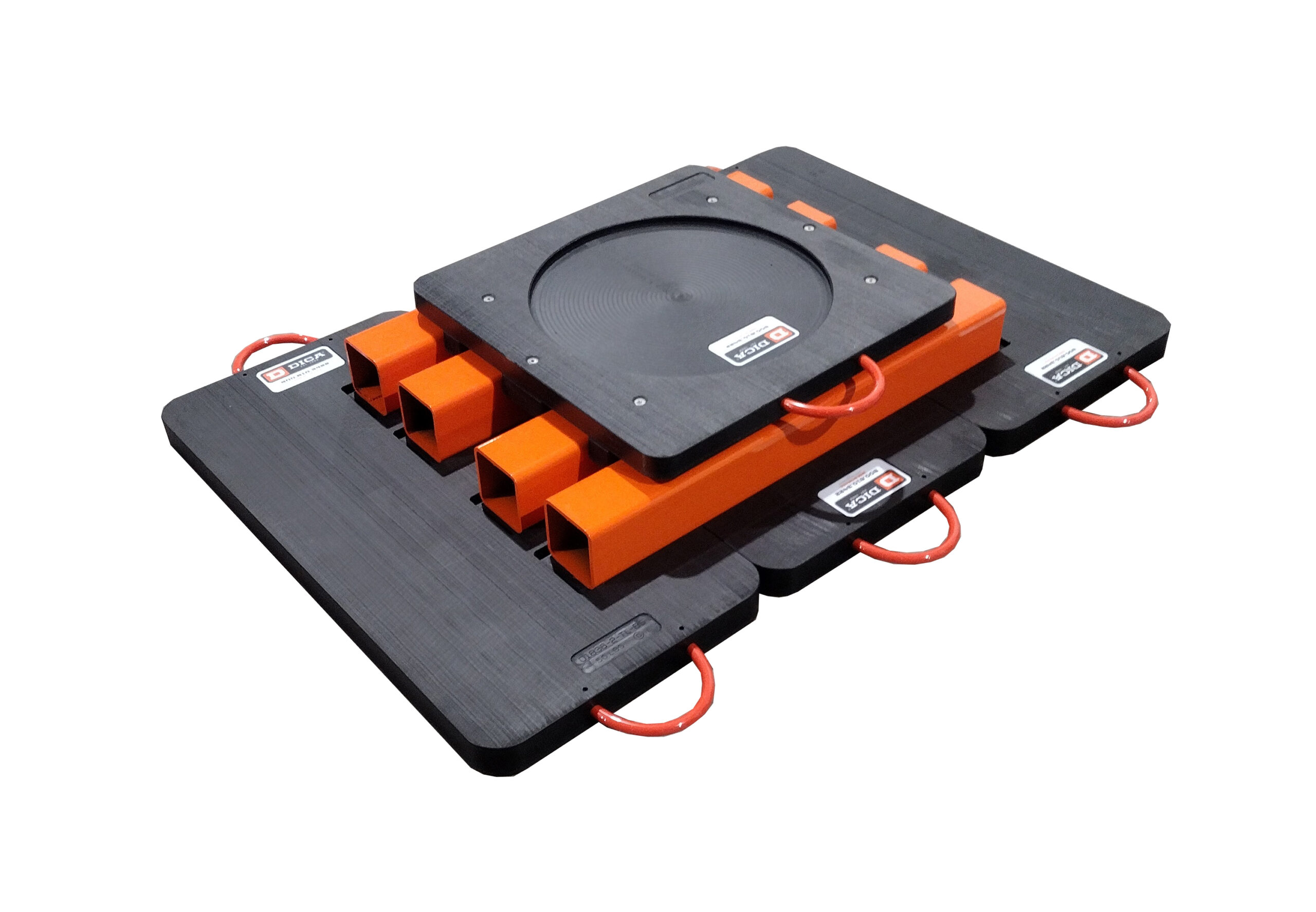 April 24, 2023, URBANDALE, IA – DICA's new SafetyTech Steel Dunnage is an interlocking dunnage system made of eight parts that can be stored, deployed, and retrieved by a single person in concrete pump operations. The system supports single-operator implementations through its focus on safety, stability, and simple set-up, stated the company in a press release.
Using steel and DICA's engineered thermoplastic material, the design is made to support stability and the reduction of ground bearing pressure. The system is comprised of four steel tubes, three SafetyTech Outrigger base pads, and topped with a SafetyTech pad featuring an integrated steel plate and interlocking recessed radius to keep it in place. All tubes fit into machined grooves in the base pads to prevent further movement.
The system is available in two sizes, both designed to accommodate outrigger floats up to 18 inches in diameter. The 13.5 square foot model has a rated capacity of 60,000 lbs and is designed for concrete pump trucks up to 49 meters, while the 18.3 square foot system is rated for 110,000 lbs and trucks up to 63 meters.
---
Print this page