August 23, 2017 By Caterpillar Inc.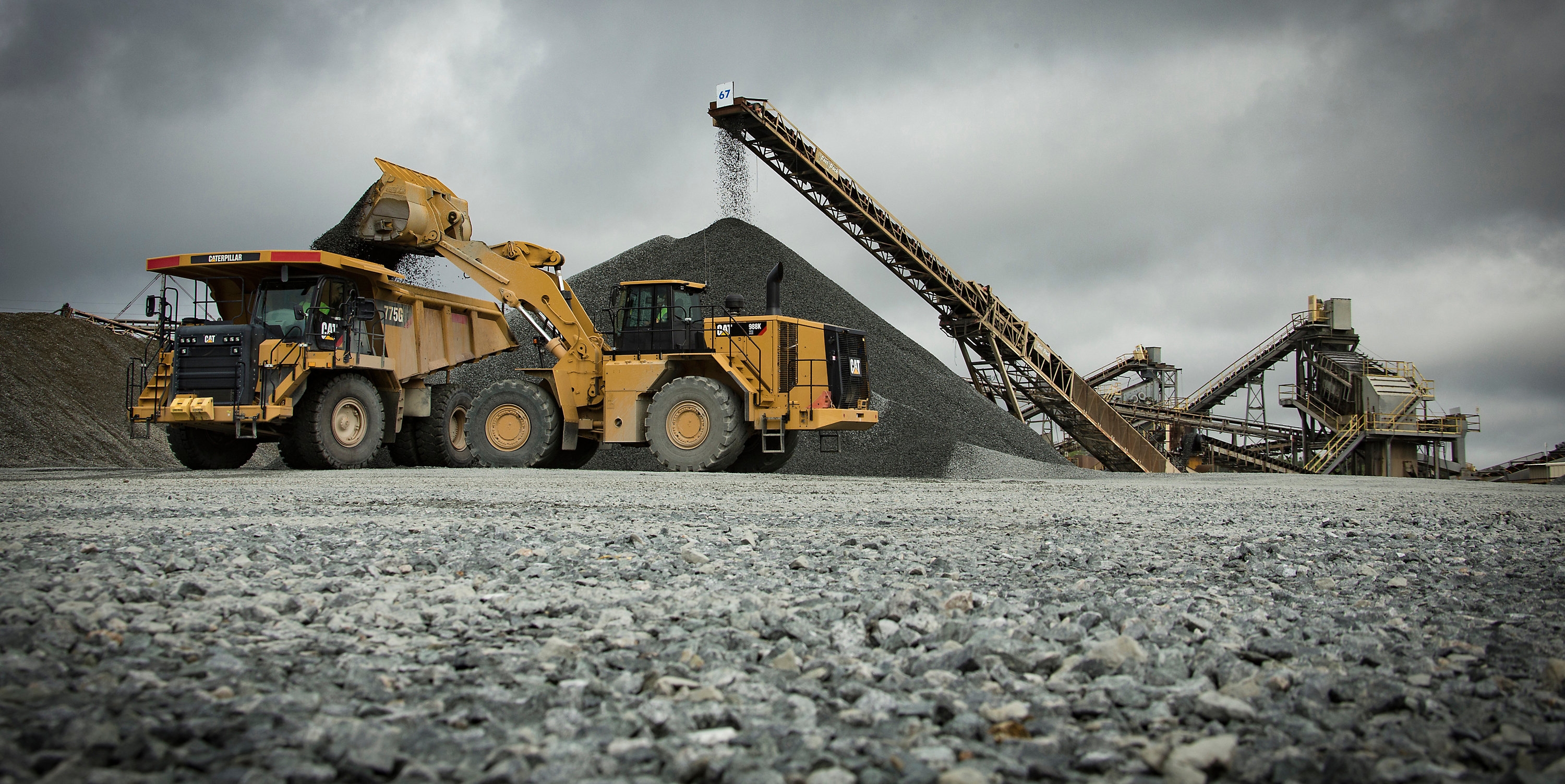 August 22, 2017 – The new Cat 988K XE is the first wheel loader offered by Caterpillar with a high-efficiency electric drive system. This new large wheel loader joins the industry leader 988K and the recently launched 986K wheel loaders to provide customers with the most cost-effective loader for each application. Delivering high-production in all loading applications, the 988K XE is recommended for demanding job sites where fuel efficiency makes a difference in the machine's total cost of operation.
The new loader features switched reluctance (SR) technology and leverages more than 15 years of Cat electric drive experience and more than 4 years of stringent testing in a range of applications for proven reliability in the field. The field proven and tested C18 ACERT engine, mechanical dropbox, driveline and axles from the 988K remain in the electric drive machine for consistent, trouble-free operation.
Maximum efficiency and productivity
Offering increased truck loading and load-and-carry efficiency, the new 988K XE increases efficiency by 25% overall and by up to 49% in face-loading applications, as compared to the 988K. This reduces costs and helps operations reduce greenhouse gas emissions and carbon footprint. At the same time, Caterpillar production studies report the new loader delivers up to 10% higher productivity in load-and-carry applications.
The new Cat 988K XE loader offers a range of bucket capacities from 6.2-17 yd3 (4.7-13 m3). Rated standard and high lift payload for the loader reaches 12.5 tons (11.3 tonnes) when working with face material and 16 tons (14.5 tonnes) with loose material. Advansys Series Ground Engaging Tools (GET) protect bucket components and reduce operating costs, so operations can get the most out of machine performance.
The standard 988K XE wheel loader is performance matched to offer efficient 3-pass loading of the 42.6-ton (38.6-tonne) Cat 770G and 4-pass loading of the 51-ton (46.3-tonne) Cat 772. Its high-lift configuration delivers 5-pass loading of the 61-ton (55.3-tonne) Cat 773G and 6-pass loading of the 70.5-ton (64-tonne) Cat 775G.
Extended service, lower ownership costs
Cat electric drive technology found in the new 988K XE lowers overall maintenance costs, while increasing engine life expectancy. Offering extended oil change intervals of 2,000 hours, the electric drive wheel loader uses 40% less powertrain oil.
The durable SR drive motor, generator and inverter are built to last through the second engine life with minimum maintenance. Additionally, the efficient electric drive design increases engine life by up to 3,500 hours, extending time between powertrain rebuilds.
To assist with electric drive rebuilds, Caterpillar offers customers world-class service training material, backed by industry-leading customer support from the extensive Cat dealer network. Remanufactured drive motors, generators and inverters will also be available to reduce rebuild cost.
Similar operation, greater productivity
Slight changes inside the cab of the new 988K XE provide operators with the familiar functions and feel of the 988K. At the same time, operators will experience improved handling smoothness and ease of operation. The new loader offers a single speed range, so the machine efficiently operates without the need for gear shifting. New virtual gears help to control machine ground speed and deliver smooth direction shifts.
The standard Cat Product Link™ offers remote data monitoring through VisionLink®, so key personnel can stay informed of critical machine operating data. Fuel usage, payload summaries, scheduled service reminders, fault code alerts and various productivity reports are available to help improve machine management. Additionally, the onboard Vital Information Management System (VIMS) provides the operator with operating data such as real-time fuel consumption and fuel efficiency via an interactive touch screen display.
The new Cat 988K XE loader is equipped with a host of technology solutions to increase operating efficiency and machine uptime. Cat Production Measurement (CPM) brings payload weighing to the cab, so operators can work more productively and deliver accurate loads with confidence. CPM offers advanced weighing modes, which assist with payload accuracy and increase loading cycle speed.
Optional Tire Pressure Monitoring System (TPMS) is a fully integrated Cat feature, which enables operators to monitor tire inflation. Available through the VIMS display, the operator can quickly view each tire's pressure and take action when needed to reduce wear and increase service life.
As customers have come to expect from the 988K, operators safely access via left- or right-hand stairs built at a reduced 45-degree angle and maintain three points of contact at all times. The STIC steer armrest easily folds up, allowing the operator to quickly enter the cab. Isolation cab mounts and an air-suspension seat reduce vibration transmitted to the operator for increased comfort, while the enclosed pressurized structure reduces operator sound levels. The automatic, in-cab temperature control system maintains operator comfort even in extreme temperatures.
---
Print this page