Products & Equipment Heavy Equipment
Caterpillar and Trimble to release Eroutes 3.0 Asphalt Delivery solution
October 1, 2019 By Caterpillar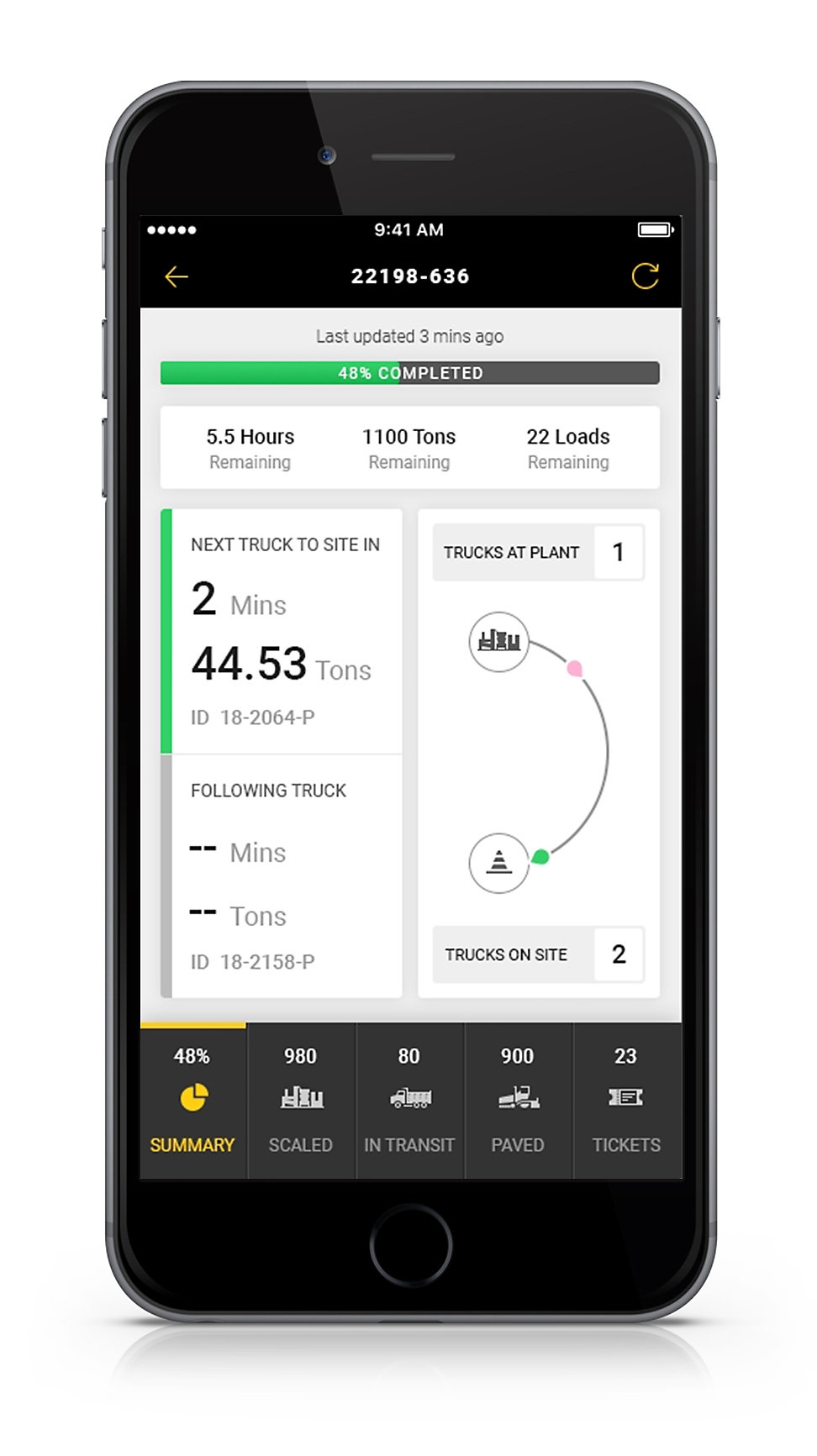 Oct. 1, 2019 – Caterpillar Inc. and Trimble Inc. announced the release of eRoutes 3.0, a subscription-based plug-and-play digital telemetry solution designed specifically to serve the asphalt paving industry.
The addition of eRoutes technology gives customers a proven, scalable process control solution that helps coordinate and synchronize the timely delivery of asphalt to the job site, a key to paving efficiency and quality.
The web-based computer software and mobile app enable customers to quickly see where the company-owned and/or for-hire trucks are and when they will arrive at a jobsite or return to the plant. The goal is to align project laydown and material delivery by adjusting the paving operations based on information flowing in from the app.
"If you are concerned with how to reduce inefficiencies and costs associated with trucking, you will want to see eRoutes," said Dann Rawls, a Caterpillar global sales consultant. "The technology is adjustable to meet the needs of any fleet size or application, so you can start off small and scale up when you see how it benefits you."
eRoutes will be supported by SITECH dealers in collaboration with participating Cat dealers.
"The SITECH dealer network is the perfect choice to deliver this type of functionality to the end customer," said Kevin Garcia, business area manager, paving and specialty construction for Trimble. "Trimble is excited to be working with Caterpillar to offer a solution that improves the paving workflow for the contractor."
For more information on eRoutes and the eRoutes app, contact your SITECH dealer.
---
Print this page