News
2017 Canadian Truck King Challenge crowns a winner!
October 24, 2016 By Howard J Elmer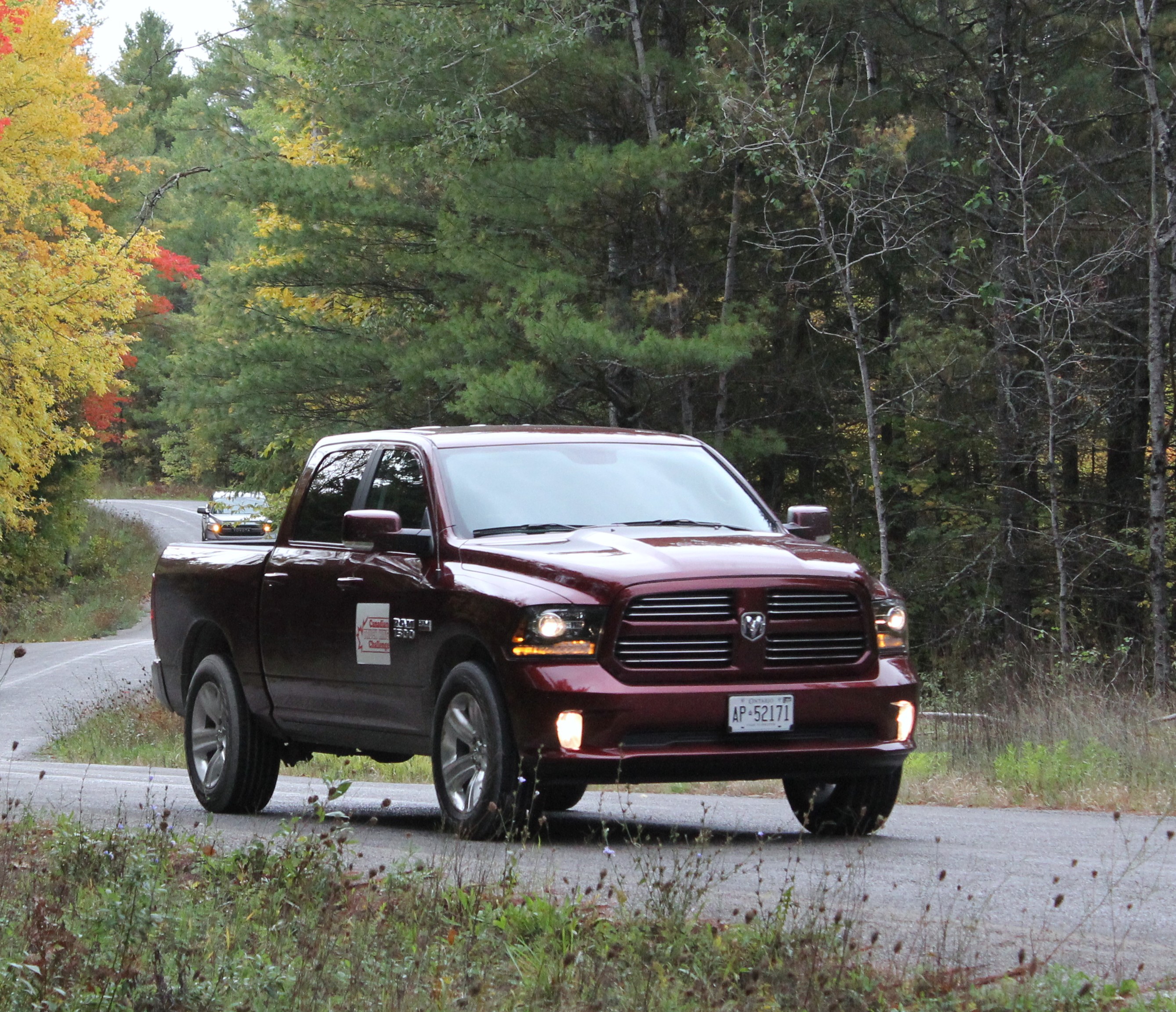 October 24, 2016 – Eleven contenders, in four classes, were tested during this year's challenge.
Some were all new – others updated, while several were representative of the "most popular half-tons" sold in Canada.
A group of seven judges worked through the field of trucks creating a mass of data in 20 key categories. Each of these judges, from across the country, is a member of the Automobile Journalists Association of Canada and collectively they bring over 200 years of trucking experience to this intensive pickup truck testing that takes place each fall in Northern Ontario.
Over three long days they drove almost 4,000 km while evaluating these trucks, back to back, over and over while empty, with payload and while towing trailers.
And the winners are…
In the Midsize category – the Honda Ridgeline with a collective score of 75.5%
In the Half-Ton category – the Ram 1500, 5.7L Hemi, with a collective score of 79.4%
In the 3/4-Ton category – the Ram 2500, 6.7L Cummins diesel, with a collective score of 77.0%
In the One-Ton category – the Chevy Silverado 3500, duallie, 6.6L Duramax diesel with a collective score of 75.1%
The overall winner of the 10th annual Canadian Truck King Challenge with the highest collective score of 79.4% is the 2017 Hemi-powered Ram 1500.
Congratulations to all the winners!
*Look for the full 2017 Canadian Truck King Challenge report in the January/February issue of Rock to Road!
The Canadian Truck King Challenge was established in 2006 and is an annual pickup truck evaluation. It's purpose is to test pickup trucks properly; while creating unbiased data and stories that will benefit the Canadian truck buyer. It was created by Howard J Elmer, automotive journalist, and continues to be run as a third-party, completely non-partisan testing event that manufacturers attend voluntarily and without any expectations – other than being treated fairly in a completely transparent manner. Over the past decade it has become a trusted source of information and the results (including the unique fuel study) are a much anticipated fall event.
---
Print this page