News Top 10 Under 40
Threlfall's quality shines in quality control
December 15, 2022 By Andrew Snook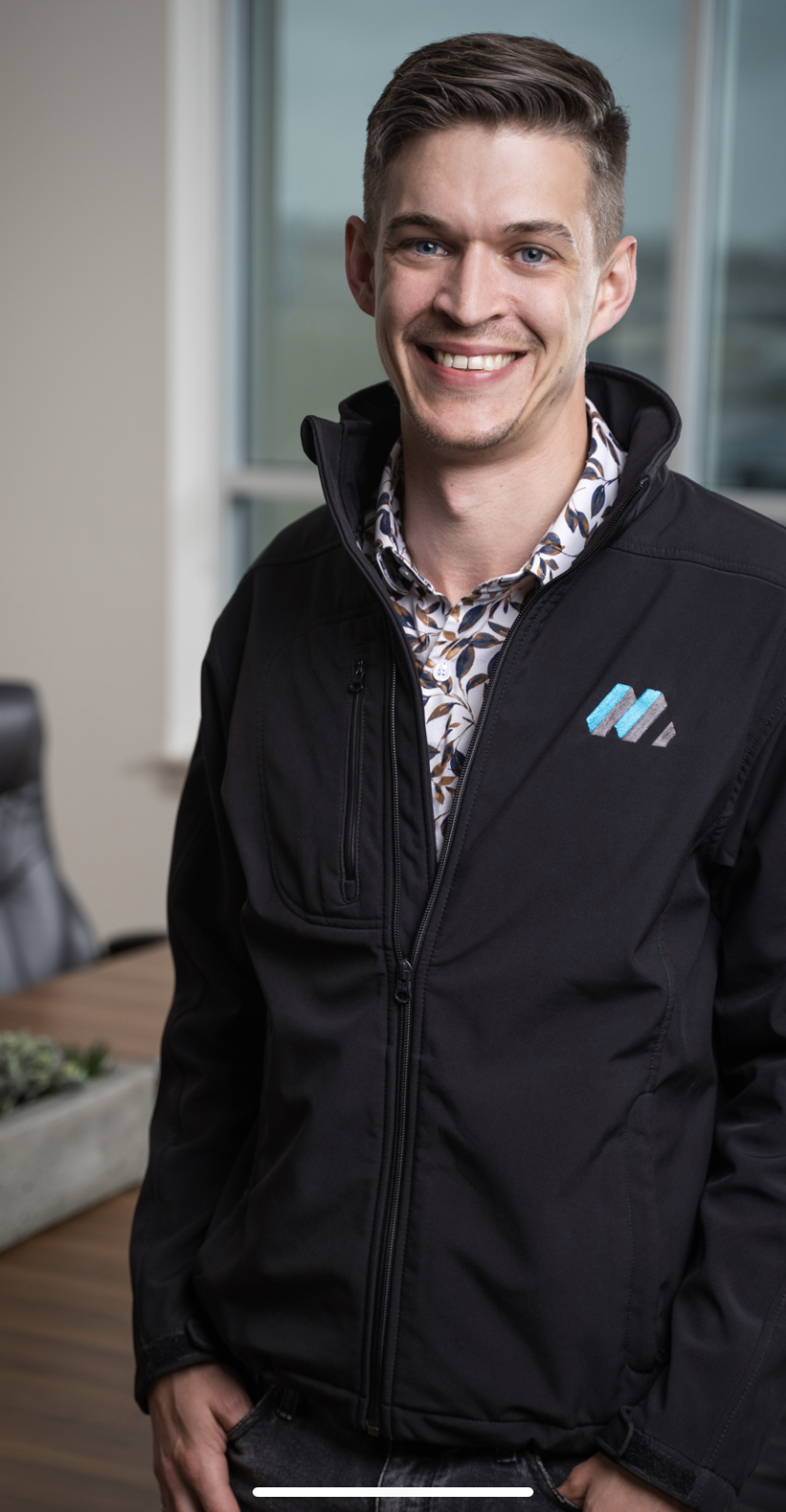 Rock to Road magazine celebrates 10 of the aggregates and roadbuilding industry's young professionals rising up the ranks in their respective positions.
Editor Andrew Snook had the opportunity to sit down and chat with all of the winners about what attracted them to the industry, their favourite projects, career advice for young people entering the industry.
Here is the tenth and final Top 10 Under 40 person that we are featuring online this month. We hope that you enjoyed reading these incredible stories from some incredible people.
WILLIAM THRELFALL
Asphalt Plant Manager Mainland Construction Materials Vancouver, B.C.
William Threlfall got into the industry after learning from a colleague that Mainland Construction Materials was looking for a quality manager for its aggregates operations, based out of Sumas Mountain in Abbotsford, B.C.
"When the opportunity came up, I jumped on the interview. I didn't know much of anything about aggregates, mining, or construction materials, but I was right out of school and pretty keen," he says.
Rick Jiang, a consultant with Tetron Engineering that worked with William, says it did not take long for the company to realize William's talents.
"His intelligence, dedication and innovative thinking were soon being recognized by the company. He became established as the quality manager in charge of day-to-day QA/QC across all operations," Rick says. "[After] four years of excelling in this position, driving QA/QC improvements and working with plant operations to increase productivity and streamline production, he was promoted to be the asphalt plant manager for the company at the age of 30. At his new position he has applied his commitment to continuous learning, management, and engineering towards capital projects, optimizing plant maintenance, processes, and maintaining the quality of the asphalt."
William's favourite aspect of working in the sector is being able to help his company improve efficiencies.
"It's a slow-moving sector. So, if you're a technical person, an optimizer, and you have a desire to push process improvement, you can look around the sector and see a number of opportunities to do that," he says. "One of my favorite aspects is the limitless projects that can be implemented. It's such a sandbox for civil, mechanical and materials engineers; and a lot of the engineering within the sector is done through third party consultants or external engineering firms. And so, as an engineer in the industry, on the internal side of the business, there's great room for me to add value to the team."
One of the projects that William is most proud to have worked on was the Jamieson Quarry plant expansion project, which he oversaw while working with the aggregate division of the company.
"We essentially repurposed 85 per cent of the equipment from a retired crushing plant and we relocated it to a new location. I managed the project and designed the secondary crushing circuit, which was the expansion that we installed. Doing the process analysis and design, all the way to managing the construction and cutting tape on the project, was a fantastic experience," he says. "Being an engineer and manager in this industry is rewarding because we have the toolkit to conceive of a design, and then work with the various teams that will make the implementation of that design happen. This goes all the way up to seeing the design function, measuring the performance, and hopefully, being happy with the results."
William has also enjoyed any opportunities he's had to optimize crushing processes.
"A lot of people say you're crushing big rocks into little rocks, and that's true. But really, there's 100 different ways to do that, and only one of those ways is truly optimal from an operational or financial perspective." he says.
William believes that resistance to change is one of the biggest challenges facing the industry today.
"Being averse to risk is sensible but not always a good thing. A lot of risk aversion comes from a lack of confidence, experience or knowledge to feel comfortable taking that risk," he says. "A lot of industry knowledge is passed on from senior colleagues, and some refer to an exodus happening without a lot of new people coming in. We're actively losing knowledge while operational constraints are becoming more stringent, and that creates more resistance to change. Understandably, taking on risk in this situation is challenging."
When it comes to advice for younger people entering the industry, William says you shouldn't be afraid to rock the boat a little, and to gain as much knowledge as you can.
"Rock the foundations, but at the same time, be humble. Ask questions, learn from experienced people in the industry," he says, adding that the most valuable lessons can be learned from people at all levels of a company. "Don't discriminate. All information is good information."
William's next goal for himself is to obtain his professional designation.
"It's long overdue, but I'd like to get my professional engineering designation by end of the year as a mechanical engineer. I've collected my four years of experience through my roles as a manager in the mining and construction sectors," he says. "An engineering degree is a tool to use to work a problem down and get a solution in place. Applying that knowledge has been very rewarding and important to me. I'm proud to say that the projects I've worked on in the last five years at Mainland Construction Materials have provided valuable opportunities to apply engineering knowledge, right down to the first principles."
---
Print this page